I'm an avid golfer and would like to know my best options in the Jupiter & Palm Beach Gardens area?
As a former 4-handicap and panelist for different golf gagazines, I'm pretty well qualified to answer this one. In fact, on my bucket list was to play all 100 of the top courses on Golf Digest's list and I finished the 2004 list in 2008. You have a lot of excellent options in both gated golf communities and private clubs. Here are my comments:
Admirals Cove – Private in the best luxury golf and boating community. The writer lives here and selected this to be his home course. It has 45 holes of excellent golf, a 77-boat marina, 4 pools, a large fitness facility, multiple dining venues, even a bank, and a beauty parlor. No amenity is missed here. There are 893 homes in total.
BallenIsles  – 3 private courses in a gated community in Palm Beach Gardens. 2 of the 3 have been redone in recent years. 1574 homes were built in BallenIsles.
Dye Preserve – Private. Designed by Pete Dye, an excellent redo of his Cypress Links course. One of Pete Dye's more user friendly tracks. The Links in Ranch Colony has just 51 homes.
Bear's Club – Private. Designed by Jack Nicklaus, his home Florida course, excellent, but a demanding test; more of a course for a better player. In recent years, Jack has taken a little bit of bite out, but it's not a course where you can spray and recover.  Bear's Club real estate for sale has 68 homes.
Eastpointe– A sleeper. Has an excellent course designed by George Fazio. There are 875 residences in all.
Frenchman's Creek – 2 private courses in a fine, high-end, gated community of 606 homes. The community has a private beach club and is known for its incredible service.
Frenchman's Reserve – 1 private golf course in a newer gated community designed by Arnold Palmer. Tends to get pretty windy on the back nine.  There are just 448 estates and luxury townhouses. Great location near the beach and equidistant in between Jupiter and Palm Beach Gardens.
Ibis  – 3 private courses, all designed by Jack Nicklaus. Large community, a few miles west of I-95/Turnpike. Excellent home values. 1808 homes.
Jonathan's Landing – Has 3 courses, all in Jupiter but in different locations. While they are private, you can take a membership without being a homeowner. However, there are 1213 homes here. The course on Alternate A1A has 3 terrific finishing holes, the rest are so-so. The 2 other courses are in Old Trail, a community of 74 homes, in Ranch Colony. The Fazio Course is excellent. The Hills course is a little tricky, requiring set-up shots.
Jupiter Hills – Private. Designed by Tom Fazio's uncle, George Fazio, in 1959, redesigned by Tom. It is situated in the highest sand dunes in northern Jupiter. It is generally ranked in the top 100 and is a fine course. There are 212 Jupiter Hills homes altogether.
Loxahatchee Club – Private with 1 course. It is an excellent Jack Nicklaus designed course, one he did early in his architectural career which has been recently updated. There are 664 homes.
Loblolly Pines -2 private courses in a remote, out-of-the-way area in Hobe Sound.
Lost Tree Village -2 private courses in an upscale, pricey community. This is where Jack Nicklaus and most of his children and their families live. Prospective members and homeowners must be sponsored by at least 2 current residents who know them personally.  There are 570 homes, many on the Intracoastal Waterway.
McArthur- Private. Designed by Tom Fazio and located in Hobe Sound. An excellent course situated in pure white sand dunes. Fazio created a true masterpiece here. Everyone likes this course and it is user friendly.
Medalist  – Private in Hobe Sound, designed by Greg Norman, ultra-difficult, not for the meek at heart. Home to over 40 touring pros, including Tiger woods. Just 119 homes on site.
Mirasol -2 private courses in a gated community. Newer construction with kid's clubhouse. One course designed by Tom Fazio, the other by Arthur Hills. There are 1164 homes.
Old Marsh– Has 1 private course designed by Pete Dye which used to be ranked in the top 100. An excellent course that goes in and out and around the marsh. There are 172 homes.
Old Palm has 1 private course designed by Ray Floyd with both a 19th-hole island green and an unparalleled practice facility of 3 full-length practice holds and an indoor-outdoor teaching facility. Old Palm is home to half  a dozen touring pros, including Lee Westwood. There are just 305 homes.
PGA National– has 5 courses (4 on site) and is semi-private. Their championship course is home to the Honda Classic. Jack Nicklaus tinkers annually with the track and it sets up wonderfully for both pros and members alike. There are 4961 homes. The Estates course at Bay Hill Estates, home to 255 homes, has the 5th course.
Seminole Landing – Private. A perennial top-20 course in North Palm Beach. Almost impossible to join, but an invitation you don't want to turn down. Built during the roaring '20s, this seaside course, with its tiny greens, can change from a docile track into a US Open test when the wind blows. Seminole Landing real estate consists of just 45 homes, many on the Atlantic Ocean.
Trump National – Private. Designed by Jack Nicklaus, next door to the Bear's Club. The writer was a member here for about 5-6 years and personally finds this a better track than the Bear's Club.
There are 2 public courses:  Abacoa Golf Club and North Palm Beach Country Club.  Abacoa is wonderfully manicured, has a nice clubhouse and easy access location. Jack Nicklaus redesigned North Palm Beach Country Club for a dollar as a gift back to the community he now resides in.  There is also a semi-private club by Indian Creek called the Golf Club of Jupiter. Its not super challenging but easy to get on and great value for the money.
Lastly, there is a short 18-hole course on the north end of Jupiter Island. Membership is by invitation only. If your ancestors came over on the Mayflower, maybe they would consider taking you.
For any of the private clubs, our Membrship Club Comparison chart shows all the initiation costs, dues, and fees for each country club. Feel free to email me at cary@jeffrealty.com for a more in-depth analysis.
---
Login to view this property
or Create your MyHomes account today?
Don't have an account yet?
MyHomes lets you do more
In only 30 seconds you will have full access to property, community info and SOLD data you can't get anywhere else.
Login to view this property
or Create your MyHomes account today?
Create an Account
*All fields are required
After you sign up, we will send you a PIN to your mobile phone or email to complete account activation.
Privacy Policy
MyHomes lets you do more
In only 30 seconds you will have full access to property, community info and SOLD data you can't get anywhere else.
Login to view this property
Please verify your account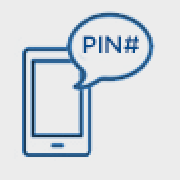 A confirmation PIN number has been sent to your phone