Two of my immediate family members have had cancer. Both beat it. When my sister, Lisa, was 13 years of age, she was diagnosed with thyroid cancer. My Mom, Bette, just a few years ago, was diagnosed with esophogeal cancer. Both had multiple surgeries and different types of treatments. Both Lisa and my Mom, with the help of great doctors and research that was in place before they developed their cancers, were able to defeat their cancer.
From February 9th–February 14th, the 8th Annual Women's Cancer Awareness Day at PGA National offers a great time for everyone, while at the same time raising money for an incredibly important cause. Besides the huge golf tournament, there is a Tennis Round Robin, Croquet Tournament, Get Fit For Scripps, Kids Splash & Dash, a 26-mile Bike Ride, Canasta and Mah-Jong Card Party, and a Cocktail Party & Auction.
PGA National
Women's Cancer Awareness Days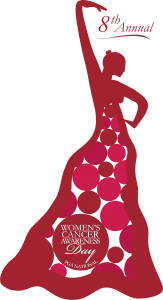 "Women Making A Difference" A Review of 2012
In its first year of fundraising to benefit cancer research programs at Scripps Florida, PGA National's Women's Cancer Awareness Days (WCAD) held 4 sucssessful events and community activities to support post-doctoral fellowships in the department of cancer biology at Scripps Florida. Lead by co-chairs Elaine Solomon and Barbara Sedransk, along with dedicated and hard working committee members, WCAD raised over $160,000, excluding their best ever prior fundraising goal and making a 5-year commitment to Scripps.
Elaine Solomon, who founded and co-chairs the group, said that the 2012 events and the Jupiter-based biomedical research center were a perfect match.
"We wanted to put the money directly into cancer research and felt that Scripps Florida was doing the most exciting, intensive kinds of research that can make a real difference in the lives of cancer patients and survivors – and they're doing it right here, as members in our community," Solomon said.
In existence since 2004, Women's Cancer Awareness Days, with assistances from PGA National's Women's Golf Association and hosted by the PGA National Resort & Spa, brings together close to 750 men and women to make a difference in the lives of those who have faced or suffer with cancer.
Participants, including a team from Scripps Florida, chose among sports activities at Fit For Scripps!, a day that included a 5K walk/run, spin & yoga classes, croquet, tennis and golf tournaments, games of bridge or mah-jong, and Bobbi Brown makeovers presented by Bloomingdales of Palm Beach Gardens. Breakfast on each day was generously provided by Starbucks. An evening cocktail reception with a live and silent auction was held at the PGA Member's Club. Plus, new to this year was a terrific Kids Biathlon – Splash & Dash! – a fun-filled morning welcoming families and children. All activities culminated at a luncheon held on February 2nd where over 400 guests cheered upon learning what their charitable efforts had achieved.
"Research takes creativity, hard work, and the support of groups like Women's Cancer Awareness," said John Cleveland, professor and founding chairman of the Department of Cancer Biology at Scripps Research. "We're extremely grateful they decided to focus their efforts on behalf of Scripps Florida and lend their generous support. Together we can deliver hope to where it's most needed – in finding new ways to treat cancer."
Solomon thanked the crowd, noting, "Our success is due to the overwhelming enthusiasm of the people in the PGA National community and northern Palm Beach County."
Upcoming Events:
Tennis Round Robin & Croquet Tournaments: 2/9/12
Get Fit For Scripps & Kids Splash & Dash + Bike Ride (26 miles) 2/10/12
Card Party (Canasta & Mahjong) 2/11/12
Golf Events:
18 hole Tournament
9 hole Tournament
Ladies from all the Country Clubs in the area form teams & compete on The Champion Course
Bridge Tournament 2/14/12
Tournament Awards Luncheon 2/14/12
Interested in playing or being a sponsor? Have a gift basket or something to donate?
For more information, please contact:
Elaine Solomon
(561) 317-9121
eskoplovitz@hotmail.com
About Scripps
The Scripps Research Institute is one of the world's largest independent, not-for-profit organizations focusing on research in the biomedical sciences. Over the past decades, Scripps Research has developed a lengthy track record of major contributions to science and health, including laying the foundation for new treatments for cancer, rheumatoid arthritis, hemophilia, and other diseases. The institute employs about 3,000 people on its campuses in La Jolla, CA and Jupiter, FL, where its renowned scientists – including 3 Nobel laureates – work toward their next discoveries. The institute's graduate program, which awards Ph.D. degrees in biology and chemistry, ranks among the top ten of its kind in the nation. For more information, see www.scripps.edu.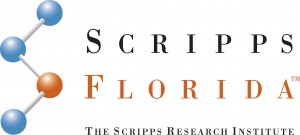 ---
Login to view this property
or Create your MyHomes account today?
Don't have an account yet?
In only 30 seconds you will have full access to property, community info and SOLD data you can't get anywhere else.