611 White Pelican Way | Trump National Jupiter Spa & Resort | Ritz-Carlton Spa & Residence
As you turn off Donald Ross Road onto the dual entrance to The Bear's Club and Trump National Jupiter Golf Club & Spa/Ritz-Carlton Spa & Residence, you can literally see and feel that you are entering a very special place. Everything about the street, landscaping, and entrances emits a restrained, classic elegance. Pine trees are native to south Florida and they have been preserved and enhanced with a natural landscaping design unparalleled anywhere.
The clubhouse, separated into pods for dining, golf shop, spa, fitness, and swimming pool, is a little ermine scent of Hawaii and its indoor-outdoor themes. The 2-sided massive driving range, practice short-game areas, steep-faced bunkers, and multiple greens are perfect for the consummate golfer.
As you enter the 4-bedroom villa, you can feel the stately architecture and balanced floorplan of 2 master bedrooms on the first floor, perfect for guest couples, be they lifelong friends, children or grandchildren. Upstairs are two more guest bedrooms, giving privacy to all inhabitants. As you might expect from any property bearing the Trump/Ritz-Carlton name, this house is extremely well appointed. Fine marble floors throughout, generous use of molding, and exquisite cabinetry in kitchen and baths. The kitchen/great room open floorplan is perfect for both entertaining and casual lounging. Comfortable conversation pit and classic Ralph Lauren furniture package exudes a sophistication enjoyed by all. Wood blinds give the owner privacy and sun protection as well.
Opening through the great room door is a hot tub/spa/wading pool overlooking the sparkling waters of the lake adjoining the 9th fairway. As the morning sun rises, the beauty of the sunrise, the setting of the backyard, the porch, a place to have breakfast, read a book or just enjoy the morning's tranquility is enormous. As an extra bonus, all of the designer-decorated furniture is included in the asking price.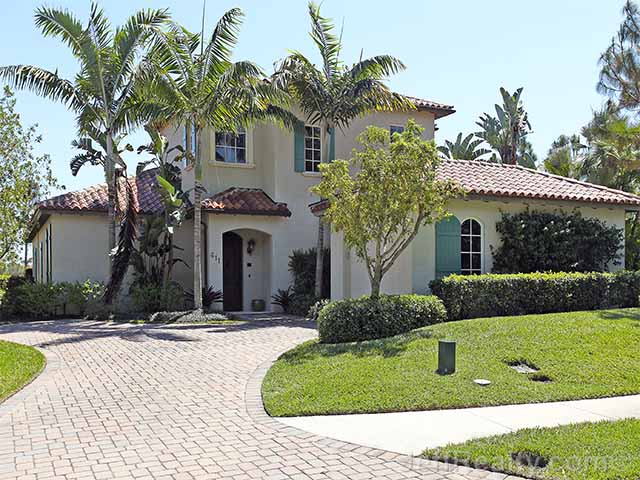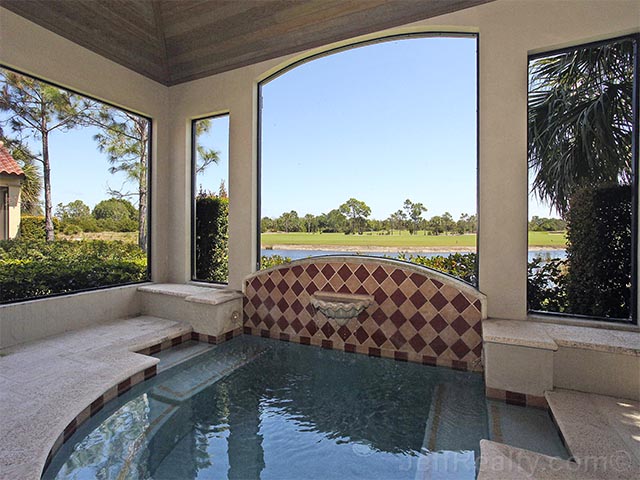 https://www.echofineproperties.com/blog/2013/04/611-white-pelican-way

We will match you with the perfect
community to fit your needs.
Start Matching
Celebrity Homes
from Beverley Hills
to Palm Beach
Never-before-seen-photos of your
favorite celebrity homes
View More Celebrity Homes
---
Email me when new listings are available!
Email me when my dream home hits the market
Login to view this property
or Create your MyHomes account today?
Don't have an account yet?
In only 30 seconds you will have full access to property, community info and SOLD data you can't get anywhere else.