This Aurora Award winning Mizner/Tuscan custom estate home at 462 Mariner Drive in Admirals Cove in Jupiter, Florida sits just seconds from the Intracoastal Waterway. Awarded the Finest Home in 17 Southeastern States Award, it is a collaboration of the owners, architects, builder, landscape architect, and interior design firm. The owners worked with all four firms, inspiring and challenging them to create an Old-World Romantic Florida Home with a charm and casualness that separates it from the expected and puts it in a class by itself. The article below is reprinted with the permission of Architectural Digest.
It is a house that opens up slowly and reveals itself in layers. Even from a distance, the house has a certain presence. It is rich yellow, a hue that pales only in the fiercest Florida sunlight; at other times it gleams gold, almost the color of van Gogh's haystacks. Four stately palms stand sentinel, lining the drive.
Wrought iron gates lead to the Chicago-brick courtyard with a decorative arch that links the wings of the house.
The house was built in 1999, but its thickly textured walls are already showing the patina of age. The terra-cotta tiles on the roof have a worn, seasoned look. This is a Florida house — a weekend and winter vacation retreat — for a couple enchanted by Provence and Tuscany and lured by the romantic feel of old Palm Beach. It is not in Palm Beach, however, but in Jupiter, just 15 miles away, and it takes its inspiration from both distant and regional architectural antecedents.
The owners wanted the conveniences of life in the late 20th century but with the intricate layout of a much older house. After all, many Palm Beach houses of the 1920s were designed to seem much older, as if they were Italian palazzo or Spanish villas that had magically materialized in America. From the start, architect Spencer Goliger and designer Marc Thee of the famed Marc-Michaels firm had to meet twin mandates: to make the house both informal and formal. "We wanted to capture the essence of Palm Beach without imitating it," says Goliger.
In most minds, Palm Beach's architecture is inextricably connected to Addison Mizner, who began designing there around the end of the First World War. By mixing sources from Moorish Spain, Renaissance Italy and 18th century France, he created a style that was all its own. But for this house, both architect and clients looked not so much to Mizner's exuberant houses as to the more restrained work of Maurice Fatio, the Swiss-born American architect who designed numerous local houses in the 1920s and 1930s for such clients as Harold S. Vanderbilt and Joseph E. Widener.
"They wanted it to be elegant but not opulent," says the Palm Beach-based Goliger, who, in addition to Thee of Marc-Michaels Interior Design, worked with landscape architect Krent Wieland. Goliger created rooms that have both warmth and grand proportions and Thee completed them.
Coffered wood ceilings are adapted from Fatio's designs but are kept lighter in tone. Checkerboard travertine floors hark back to European villas, but the hues of the stone are warmer, a cream and a chocolate brown. The cast-stone living room fireplace draws on historic prototypes, but it is not copied from a specific source. As in a typical Palm Beach house, there are cast-stone columns, balustrades and urns. "We wanted to make sure we respected both authenticity and good design," Thee says. Landscape Architect Wieland gave the property the look and lushness of a tropical paradise with hibiscus, bougainvillea and palms.
It is an episodic house. The light varies, sometimes rather dramatically, from room to room. The spaces take unexpected shapes: The dining room is oval; the master suite has a hexagonal sitting room; the living room is taller than it is wide or long; the entrance hall is a rotunda. The oculus-topped space, Goliger says, "is reminiscent of the entrance to a grand Palm Beach house."
It opens onto a gallery, which in turn leads in one direction to the living room and in the other to the dining room. A grand circular staircase with wrought iron rail leads to a rather romantic bridge; even the faux-bronze railing offers glimpses into the 1st-floor rooms and a long view out across the pool and vine-entwined pergola to the deepwater canal beyond.
Throughout the house the colors shift almost imperceptibly. "I started with cream and a buttery yellow and then layered onto that celadons and mustards," Thee says.
A bit removed from the whirl of Palm Beach, the house is an ode to historic Florida architecture. Some houses are intended to take the breath away, "showcase moments," as Thee calls them. "This one," he says, "is about texture and a mix of elegance and rustication. But it's a progression; nothing is too contrived. Aurora Judge George Matarasso said "I just had to clap my hands and say that was really well done."
Finally, Aurora Judge Susan Jenkins, senior editor of Builder Magazine commented, "This one was just perfect the whole way through."
A perfect example of the finest of Jupiter homes for sale.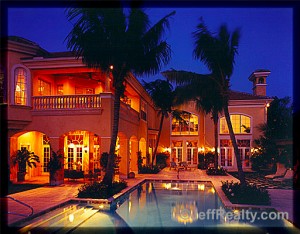 ---
Login to view this property
or Create your MyHomes account today?
Don't have an account yet?
MyHomes lets you do more
In only 30 seconds you will have full access to property, community info and SOLD data you can't get anywhere else.
Login to view this property
or Create your MyHomes account today?
Create an Account
*All fields are required
After you sign up, we will send you a PIN to your mobile phone or email to complete account activation.
Privacy Policy
MyHomes lets you do more
In only 30 seconds you will have full access to property, community info and SOLD data you can't get anywhere else.
Login to view this property
Please verify your account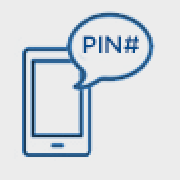 A confirmation PIN number has been sent to your phone