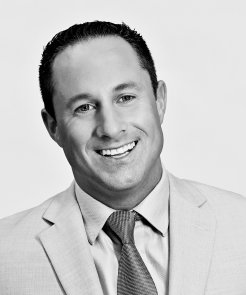 About Will
WILL DEAN
is the Loxahatchee River Community Specialist for Echo Fine Properties and he really knows those communities like the back of his hand. If you want a Realtor that will always go above and beyond while giving 150%, Will is the one for you. His strong passion for Real Estate coupled with his love of finding the perfect home for his clients often has him in the office from sunrise until well after sunset. "It'll be 8:30PM on a Friday night and I'm in the office. No one will work harder for you than Will Dean."
MASSACHUSETTS TO FLORIDA
A native of Massachusetts, Will started working the day after turning 14. "The very first time I got in trouble at work was for arriving too early because it was against child labor laws." His early work experience and upbringing taught him how to develop a strong work ethic, resolve conflicts, and handle rejection, while making him a hard worker, fearless, honest, and goal oriented.
PASSIONATE ABOUT PEOPLE
Will has always had a passion for helping others achieve their goals. He used his experience as the eldest of 5 siblings to do extensive volunteer work as a children's camp counselor and lifeguard. He then went on to use his love of working out to start his own fitness program for at-risk-youth funded by the NFL. "I get so much in return seeing the positive difference my hard work can make in someone else's life."
EXPERIENCE IN NEGOTIATING DEALS
While in college and after graduating, Will worked under a loan officer at a mortgage firm where he sharpened his skills in negotiating, making deals, and cold calling. "I discovered my love for Real Estate while helping families refinance their existing high, adjustable-rate mortgages into FHA loans." At Echo Fine Properties, Will started out as the head of the rental department and can multitask over 50 rentals at once. After having placed so many rentals, Will started to focus on the Loxahatchee River Communities and has a giant following of built-in buyers who have been renting for years.
REAL ESTATE RAT
"You've heard of gym rats; well, I'm a Real Estate rat. My father always went the extra mile to provide for his large family. And as I was growing up, we all watched my uncle, Howard Dean, work his way up to becoming Governor of Vermont and later running for President. I have a relentless work ethic and know what it takes to be successful and I am not afraid to do whatever it takes to help my clients succeed."
Will's Letters of Recommendation
Will strives to meet all client needs and takes all feedback very seriously. Here are some of the letters from clients who have worked with Will.
Helen Jordan - Royal Palm Beach -
Dear Mr. Lichtenstein:

I would like to take this opportunity to offer a huge thank you to Will Dean. Mr. Dean helped to redefine the word "professionalism". In my effort to successfully find a home, he was resourceful, extremely helpful, and knowledgeable. Doing the few weeks that he worked with me, he demonstrated over and over again that he knows the business of real estate.

Will Dean communicated with me on a daily basis. Mr. Dean listened and was flexible and responsive. He had the gentlest way via conversation of helping me to stay on track with my goals in identifying the type of home that I wanted to buy and had expressed to him.

Finally, Will Dean was very sensitive. A couple of times, I showed some frustration in this process, i.e., finding the type of home that I wanted and negotiating with the previous owner on issues of concern. On each occasion, Mr. Dean was reassuring and convinced me that his role was to help me find the type of home that I wanted to purchase and advocate on my behalf with the seller.

If any of my friends and/or relatives expresses a desire to purchase or rent a home/house, I would not hesitate to refer them to Mr. Will Dean.

Sincerely,
Helen R. Jordan
Susan Pearson -
Will

You are Awesome!! Someone who actually follows through. Thank you so much.
Susan Pearson.
Carolyn DiBiase and Christopher Yuknis - Oaks East -
Dear Will,

Now that we are back home in Washington, Chris and I just wanted to thank you for all your efforts - the time you spent with me, your availability, your good humor and your professionalism. And mostly, your integrity. I always felt comfortable that I was getting true information to the best of your ability to provide it, and that's really what I appreciate most - the sense of trust I had in working with you.

Our first week in the house was busy - lots of things discovered, some good, some needing more work than anticipated, but that's how it goes. Overall, I think we both felt like it will be a lovely place to spend time!

We really appreciated your hard work. Jeff said you are the hardest working agent in the area, and I believe it!

I am so glad we were able to come to closure on something.

Best Regards,

Carolyn
Lisa and Marilyn Bukowitz - Paseos -
Thank you for all your special help and support on renting our home!
Anne Portlock - Club Cottages at PGA National -
I have been extremely pleased with your professional way of handling this property.

Regards,

Anne Portlock
Corrine & Dan Reed - Oceane Grande, Jupiter -
Will,

Thank you for all your efforts in securing us a lovely home for the winter!

With sincere appreciation,

Corrine & Dan
Download Letter
Jennifer Stiller - Wellington -
Thanks for everything. You've been so thorough. I can't tell you how much I appreciate it. I hope I can send some more business your way!

Best,

Jen
Laurie Meacham - Crystal Pointe -
Will,

You're welcome for the cookies. It's nothing compared to the help you have been to us!

Laurie Meacham
Beverly Rosenstein - Resort Villas -
Dear Will,

I wanted to thank you for all your hard work in obtaining a lovely lease for Herb Lovit. I visited today and found it spic 'n span plus very convenient to everything. I know your efforts brought this to fruition, so thank you so much.

Gratefully,

Beverly Rosenstein
Mark & Madelyn Hinkle - Eagles Nest -
Jeff:
Mark and I wanted to let you know about our recent and very positive experience with Will Dean in the sale of our home in Eagles Nest in Jupiter as well as with the purchase of our new home. From our initial meeting and through the successful closing, Will was patient, positive and always accessible. He was extremely thorough regarding all aspects of our sale.
To say the least - moving can be stressful! Not only did Will make the entire process run smoothly, he was an absolute pleasure to work with. His mannerism, professionalism and dedication are top-notch. He always made us feel as though we were his main priority and always gave us prompt feedback from the showings. Every aspect, from your companies advertising with its exquisite brochure, to the signing of the contracts, ran smoothly.
We cannot praise your company and Will Dean enough! We will highly recommend Jeffrealty to our friends and family and tell them about the great service we received.

Sincerely,

Mark & Madelyn Hinkle
David, Laurie & Gracie Meacham - Crystal Pointe -
Dear Will,

We have had a great winter. Thanks mostly to our accommodations. We couldn't have asked for a better place. I am also thankful our owner agreed to an annual rental. I know my mother appreciates us being close by. We have to head back north but I will be coming down every few weeks. It is a relief knowing I have a place to stay. Thanks again for everything you did to make it happen.

David, Laurie & Gracie Meacham
Karen Marchelletta - Midtown -
Hello Jeff
I would like to share with you the absolutely best experience I have had in renting a condo at Midtown. Will Dean made the experience so
positive and he was with me every step of the day from the first seeing the condo to the end when he even took the papers over for me,
arranged that we get a move in date and also worked with both my son in California and myself in getting the deal closed and set up. I
worked for Pfizer Pharmaceuticals for 20 years and often interviewed sales representatives and shared in the team Florida hiring process for
the Vista division where we had certain criteria when evaluating candidates. Will Dean would have meet all the criteria and more to be a
Pfizer Sales Rep. He has a great personality, makes you feel so important puts your needs up front and works with you until they are meet. I
cannot thank him enough for his great work, and not only will refer him to friends looking for real estate rentals. If I purchase a condo he would be my only choice that I would want to work with.

Sincerely,

Karen Marchelletta, MS,RCEP
Cancer Exercise Oncology
Valerie Turdo - Botanica -
Will
Thank you so much for your professionalism and you did a great job balancing your clients professional colleagues quite character for a young man your mom would be proud.

Valerie Turdo
Steve Riseman -
Will Dean was awesome, he worked tirelessly to find me the right property and advised me on what is a worthy offer for each property I was interested in. His knowledge of the area, combined with the attentiveness to my needs help me chose the perfect property for me. He is very easy to work with, always returns calls promptly, and has a great sense of humor. I consider Will as a friend and I would recommend him strongly to anyone looking to buy a home.

Steve Riseman
John LaBrune - Jupiter Plantation -
I have been working with Will Dean for a few years now. I cannot say enough good things about Wills professional service and dedication. Wills word is good as gold, along with his dedication to provide the highest level of service. You are lucky to have Will on your team. Thank you Will!
Michael Wasserman -
Jeff & Cary

I wanted to pass along a note of thanks to both of you for making available one of your very capable and professional team members, Will Dean. The ease, cooperative manner and knowledge of the process shows that you represent yourselves with quality and well trained associates. Many thanks and you can be certain that glowing recommendations will be in the future.

Michael Wasserman
Larry Mulligan - Club Cottages -
Thanks for follow-up. Have to admit you do your job professionally and that's a pleasure to work with.
Bryan and Michaela Craft - Twelve Oaks -
I know I said it before but my wife and I would like to thank you again for all your hard work and assistance. Your real estate service has been far better than we have ever experienced before. Thank you.
BallenIsles - Jeff Barat and Cathy Cohan -
Jeff,
We haven't met but I wanted to write to let you know how pleased my wife and I were with Will Dean's representation in renting our property in Ballenisles. We cannot say enough good things about him!

Will was extremely proactive, honest and diligent in negotiating with a difficult tenant and their agent. He worked with us before we actually had purchased the home. Will was skillful in listing the rental at the right price, and in targeting our listing to find a suitable tenant.

We wanted to let you know how highly we think of Will and your agency.

Feel free to use our name as a reference for Will.

Very truly yours
Jeff Barat and Cathy Cohan
Leah, Daniel and Josie Bendele -
Jeff -

I want to tell you about Will Dean. I grew up in Palm Beach Gardens and always imagined that I would return home - that time came this summer. I left Florida 7 years ago a single soon-to-be law student, and am returning a wife, mother and financial advisor. I envisioned this return perfectly and hoped that every step of transporting my family to a new state would be seamless.

With great care, tact and humor, Will was exactly the realtor my husband and I needed. We are VERY particular. We had somewhat unrealistic expectations - we wanted to stick to a certain budget with a rental, keeping in mind our daughter, my work, our animals, and the vision of purchasing a dream home in a few years.

Will tirelessly worked with us in a short span of our visit to view properties, set up multiple showings, and even worked through my parents (who live locally) to ensure that no detail was left aside for our family.

Moving across the country is hard on a family, but Will gained our trust immediately when he was available almost at our beckon call to answer questions and respond to our concerns. We could not have asked for a better agent.

You have a gem of an agent in Will Dean. Not only will our family return to him when we make our purchase, but we will be recommending him over and again to anyone looking for a new home.

Thank you for providing such an incredible agent to us! He is the best of the best!!

Sincerely,

Leah, Daniel and Josie Bendele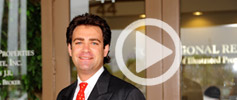 Jeff's video blog. Learn all the Tips and tricks of buying and selling Palm Beach Gardens real estate from Jeff himself.
Tune in now!
Jeff feels that picking your agent is like picking your doctor for delicate surgery. You want someone with an impeccable reputation, vastly experienced in negotiations...
Learn More

With over 8.9 Million Internet hits per month from CHRISTIE'S alone, Jeff's affiliations with Illustrated Properties, Leading Real Estate Companies of the World, Luxury Real Estate, Luxury Portfolio...
Learn More