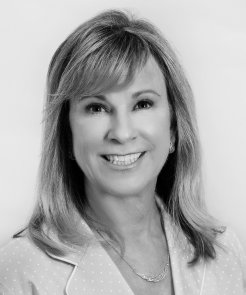 About Victoria
VICTORIA LORUSSO
specializes in representing both buyers and sellers. Victoria works 7 days a week and will tackle your project, whether on the buy or sell side, like it's her only project. She will give you her undivided attention and vast background of knowledge, and expertise.


FINANCE, ADVERTISING, MARKETING
Victoria is a 20-year, veteran, full-time Real Estate professional with a varied background that includes working in advertising, marketing, as well as finance. This gives her a well-rounded knowledge of every aspect of business.
LUCKY TO WORK WITH MOM
She also just so happened to grow up in a real estate household. Victoria joined her mother, Lorraine Leonard, 20 years ago, and started one of the country's first-ever teams in Fairfield County, Connecticut.
$100 MILLION IN SALES
Later she relocated here to the Palm Beaches and began the expansion of her real estate business. She personally has produced over $100 million in sales through hard work, dedication, and honing excellent listening and negotiating skills. Victoria has sold homes, condos, and vacant land on the north end of Jupiter and Tequesta to Palm Beach Gardens on the south end and in Singer Island, North Palm Beach, and Juno Beach on the west end. She has sold in gated golf and non-gated communities.
NEW CONSTRUCTION, STAGING, DESIGN
Victoria has a trained eye that gives her clients confidence in allowing her to suggest proper staging of homes. Victoria will suggest you get your home pre-inspected and correct everything the inspector finds of significance. This will keep deals from falling apart or your buyer from asking for a substantial discount on closing day. On the buy side, Victoria has confidence in suggesting purchases. She knows the honest builders and interior designers.
KNOWLEDGE & COMMITMENT
Victoria's knowledge of the area enables her to match you with the best properties, in the best areas, with the amenities/ Let Victoria put her traditional work ethic and superior skills to work for you. It is her commitment to deliver first class service to her clients, whether it is for a primary or a secondary home.
Victoria 's Letters of Recommendation
Victoria strives to meet all client needs and takes all feedback very seriously. Here are some of the letters from clients who have worked with Victoria .
Herb and Carol Cohen - Eastpointe -
Victoria,

I think you are the very BEST. I have been raving about you to everyone I see. You did a yoman's job with selling my home and keeping the deal together.

Carol and Herb
Dennis Ferry -
Hello Victoria...

I wanted to take a moment to express my enormous appreciation for your kindness during my recent visit to PGA.

Sometimes Victoria... we forget to say thank you to individuals who welcome us and provide immeasurable first impressions. Your level of passion and professionalism for your work is evident and admirable. Still I recall how much time you spent speaking with me about the merits of residing near Marsh Point or Timber Trace. That was most kind of you and I did visit those two schools and was impressed with each.

Your organization is lucky to have your caliber of professional on their team...I was so quite tempted to purchase the Knoll Drive home...it was a close second. I wish to say thanks again for your kindness...and I certainly hope I see you again.

Good Luck and Wishing all good things for you...
Dennis Ferry

Cordially,
Dennis C. Ferry, Ed.D.
Dr. Diane Becker - Eastpointe -
Our home sold for full price 3 months ago, after only a couple of weeks on the market. Victoria brought in 4 good offers in 3 weeks. Did a fantastic job.
Fred & Marilyn Guttman - Eastpointe -
What can we say. We met Victoria at Eastpointe I think she showed us four houses. Victoria met us back at our home in and we signed a contract for the new house in Eastpointe and executed a contract for our Patio Home that sold in 4 days! Victoria worked nonstop to make sure all the parts fit together seamlessly and it couldn't have happened without Victoria getting all of the parties to work together. We definitely would use her again.
Mirije and Domenic Lopresti - Palm Beach Gardens -
Victoria was friendly and helpful and showed us a number of homes that fit our description. She even recommended a great lender after our initial one didn't work out.
Patricia Kinne -
We have worked with Victoria while looking for a home. She was very professional, knowledgeable and fun to work with. She also was quick to respond to my questions. I would refer her without hesitation!
Jodi and Hamilton Hunt - Juno Beach -
My husband and I really enjoyed working with Victoria. We met her in May and bought a house from her in November. She really paid attention to what our wants and needs were and followed up with us with a bunch of great properties. However, didn't overwhelm us. She was very friendly, resourceful and helpful throughout the whole process. Thank you Victoria!
Mary Lou Cocci - Eastpointe -
Jeff,

We were very pleased with our real estate agent Victoria Lorusso's service in selling our home in Eastpointe. She did a great job in facilitating the sale.

Mary Lou Cocci
Joanne Schatz - Oaks Sun Terrace -
Thank you very much for everything you did to make this happen. They are looking forward to a nice vacation down here in Florida.

Joanne Schatz
Bob and Bea Schultz - Eastpointe -
Dear Jeff and Victoria,

Your handling of the sale of our Florida home was absolute perfection in our view! Your communications with us as to 'showing times' removed possible stresses in this area especially considering the volume of traffic you generated. The entire sale process with you we found SMOOTH and incredibly EASY.

Many thanks from us both,

Bob and Bea S.
Frank Nordone - Eastpointe -
Victoria was wonderful. Her availability was always there. She was extremely professional as was your entire agency. We would be happy to recommend Victoria to anyone that asks.

Frank Nordone.
Deborah Feinberg & Jeffrey Jarman - Oaks East -
Victoria Lorusso is a true professional. She is extremely knowledgeable in all areas of real estate. She is patient, diligent and tenacious. Her optimism, openness and experience enabled us to find our dream home within our price range after more than a year of house hunting. She is an incredible resource for contractors of any trade, has a sharp eye for home improvements and an abundance of decorating ideas and suggestions. She knows all there is to know about remodeling or renovating a home.

It was a great pleasure to work with a fun, skilled and smart person. She is amazingly delightful. We highly recommend Victoria whether you or buying or selling a home.

Deborah Feinberg
Jeffrey Jarman
Bobby - Hunt Club -
This is one agent who has so much patience and will fight tooth and nail for you. We love our house and our agent!
Domenick LoPresti - Palm Beach Gardens -
Victoria was superb in helping us find the right house to meet our needs. She was constantly available via phone and email during the entire process, and gave supportive advice as needed.

I would highly recommend her services. Very thorough and organized, as well as tremendously helpful in finding a reliable loan agent.
Gloria and Shawn Shih - Palm Beach Gardens -
Shawn and I truly appreciate all your times and support for our search in Palm Beach. With warmest "Thank you" from the bottom of our hearts.

Gloria and Shawn Shih
Anne R. Cogen/Frederick C. Cogen, M.D. - Eastpointe -
Dear Mr. Lichtenstein,

We write with pleasure to tell you what a wonderful job Victoria Lorusso did in our recent purchase at 13514 Touchstone Pl. in Eastpointe. Victoria was recommended by friends who presently reside at Eastpointe.

First, she spend considerable time via phone teaching us the history and real estate economics at Eastpointe. We were reassured that she actually lived within a community we were interested in and was obviously so knowledgeable. We researched the real estate inventory on your website she forwarded by email.

Next, we chose to fly down to meet with Victoria who showed us multiple properties in a time efficient manner. Victoria was astute in rapidly assessing our wants and needs. She was so efficient once she got to know our desires showing us limited homes in your inventory.

When we became interested in the Touchstone Pl home but had concerns on structural improvement, Victoria was innovative in inviting a contractor with rehab experience at Eastpointe to meet with us at the property. We were so pleased that Victoria used her own expertise in making valuable suggestions on rehab options; so that we obtained great ideas from both Victoria and the contractor. She also researched the age of the roof. Based on that roof information and cost estimates to rehab this home, we decided on our bid for the property. Victoria then went to work behind the scenes to negotiate a great purchase price for us.

Once our contract was signed, Victoria facilitated our engineering inspection and continued to provide us with support including references for utility, plumbing, settlement issues, and other professional support we have required.
Even after her real estate commitment ended, Victoria invited us to attend a social event at the club so that she could introduce us to Eastpointe members.

We have dealt with several real estate professionals in the Northeast over many years. Without doubt, Victoria Lorusso is the most competent and helpful realtor we have ever dealt with. She went out of her way to make this home purchase a positive experience for us. We wanted you to know how special she is!

Yours Sincerely,

Anne R. Cogen/Frederick C. Cogen, M.D.
Ruth Goldsher - Eastpointe & Pointe Vecchio West -
Kudos to Victoria Lorusso, realtor extraordinaire! Not only that she sold my house in less than a month but also found my next dream home in that same time. Her punctuality and attention to detail plus her pleasant personality took much of the stress away. She listened to my needs and found me the perfect house.

Thank you Victoria!!!
Ruth Goldsher - Eastpointe -
Dear Jeff: I have just completed the sale of my house at Eastpointe and the purchase of my new house in Boynton Beach. I wanted to let you know how happy I was working with Victoria Lorusso. She was not only the essence of efficiency, punctuality and honesty but she was always pleasant and ready to help with whatever I needed. All my phone calls were returned promptly and her research into available properties in my new location were very helpful.

Having had the experience of working with other realtors in the past, I know very well how lucky I was to meet Victoria.

I have but one regret-----due to the fact that Victoria sold my house so quickly I never got to taste your famous cookies!!!

Best wishes for your future success (with Victoria's assistance).

Ruth Goldsher
Eileen Passaro -
Ms. Victoria Lorusso found the perfect home for me by listening to my needs. She also handled the inspection process and legal ramifications in an efficient and professional manner to a mutual satisfactory completion for all.
I can truly recommend Ms. Lorusso to be your real estate representative without reservation.

Eileen Passaro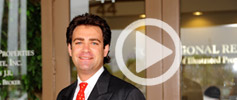 Jeff's video blog. Learn all the Tips and tricks of buying and selling Palm Beach Gardens real estate from Jeff himself.
Tune in now!
Jeff feels that picking your agent is like picking your doctor for delicate surgery. You want someone with an impeccable reputation, vastly experienced in negotiations...
Learn More

With over 8.9 Million Internet hits per month from CHRISTIE'S alone, Jeff's affiliations with Illustrated Properties, Leading Real Estate Companies of the World, Luxury Real Estate, Luxury Portfolio...
Learn More