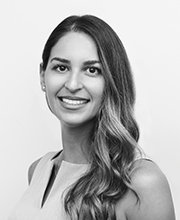 About Vanessa
VANESSA LISTENS
Hearing what kind of home and lifestyle you are searching for or what attributes your home for sale has is vitally important. To say Vanessa Musto, Au.D. listens well would be an understatement. Vanessa earned her Doctorate of Audiology in Hearing Science from Montclair University after graduating with a Bachelor of Science in Speech, Language & Hearing Sciences from Boston University. Vanessa asks questions that speak to a client on a deeper, more emotional level. For instance, she'll have them paint a picture of not only what home they're looking for but what they're dreaming of to make their life better. This helps her pinpoint exactly what a client really wants. Her communication skills and being able to convey points of view also helps her in negotiation.
GROWING UP IN REAL ESTATE
Vanessa's father was in the Boston Real Estate development industry. She joined him on jobs to see a project from the starting and planning phases through to the finishing touches. His passion for architecture and landscaping taught her to appreciate good workmanship, and view properties as a standing art form. Growing up in the industry, Vanessa has been able to see the impact that Real Estate has on family, business, and quality of life. "Being a part of the moment that initiates a transformation is always so rewarding. I've seen firsthand how a property transforms and through that, the family within grows with it. I love how Real Estate sales has to do with long-term relationship management, communication, and networking."
WORK ETHIC AND FOLLOW UP
Vanessa loves sales. You can expect someone who is very organized and loves scheduling, planning, and follow up. Her intense educational history and previous sales work in the audiology industry, along with her Real Estate background, taught her that only hard work and preservice will result in success. She knows both the North and Southern end of the Palm Beaches extremely well and resides in downtown Delray Beach.
THE FINISH LINE
In her spare time she is marathon running (she is an Ambassador at the Delray Beach Running Club), playing classical piano, or enjoying sunset beach walks near her home in Delray Beach with her fiancé, Mark and doggy, a Vizsla named Indy. Whether your home search or sale is a sprint or a marathon, let Vanessa take on your project and run with it to the finish line!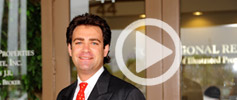 Jeff's video blog. Learn all the Tips and tricks of buying and selling Palm Beach Gardens real estate from Jeff himself.
Tune in now!
Jeff feels that picking your agent is like picking your doctor for delicate surgery. You want someone with an impeccable reputation, vastly experienced in negotiations...
Learn More

With over 8.9 Million Internet hits per month from CHRISTIE'S alone, Jeff's affiliations with Illustrated Properties, Leading Real Estate Companies of the World, Luxury Real Estate, Luxury Portfolio...
Learn More