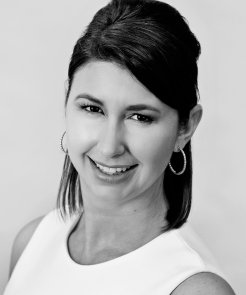 About Sophie
SOPHIE SCHNEEBERGER,
besides being one of the most interesting people you will ever meet, is an exceptional Realtor with years of experience at the top of her field. Her knowledge of the area is deep. She's a road warrior when showing homes, and often will know a neighborhood just by hearing a street name. Sophie is interspersed in the area. She spends her time volunteering with various local organizations, and is one of the exclusive Realtors in Palm Beach Business Connection, which allows her to network with hundreds of business owners in the Northern Palm Beaches.
ALL AROUND THE WORLD
Sophie was born and raised in Boston, MA, as the only US born member of a European family. After receiving a Bachelor's in Hospitality from the University of New Hampshire, she joined the Peace Corps as a Volunteer for two years in Mali, West Africa, before spending a year in China working as an English teacher. She then landed a job promoting and selling tours and luxury goods to guests on a cruise ship and spent the next five years traveling to different ports throughout the world. These experiences working abroad have allowed her to create a massive network. "I have been exposed to and have created lasting relationships with people of all nationalities, backgrounds, and walks of life."
YOU CAN COUNT ON SOPHIE
What sets Sophie apart is her years not just in sales, but in customer service, hospitality, education, planning, and consulting, which have helped her develop off the charts listening skills. Understanding what her clients real wants and needs are helps her find the right homes, negotiate, and have the intuition to avoid problems before they arise, which means less stress and smoother transactions. She's a strategic thinker, asks the right questions and listens intently, sometimes uncovering needs her clients had but weren't even aware of. She believes in complete transparency and explaining everything from costs involved to all parts of the transaction when getting started so her clients know what to expect and have no surprises.
REAL ESTATE PHILOSOPHY
"Buying and selling a home is a major decision with many playing factors. I am an agent that will go all the way for my clients and get the job done. I love the consulting part of it, answering questions, easing the stress that comes when making a big purchase or sale, and the happy faces of my clients when all is said and done. I want my clients to close on their home feeling confident and proud that they have achieved their goals. If I am your agent, I'm working for YOU."
Sophie's Letters of Recommendation
Sophie strives to meet all client needs and takes all feedback very seriously. Here are some of the letters from clients who have worked with Sophie.
Steve and Laura Shirk - Indiancreek -
Hi Jeff,
I would like to share our experience with one of your agents, Sophie Schneeberger.

From the time, I met her on a call to see if I was interested in selling to the closing of our property, Sophie was always honest about the feedback that was received from either realtors or guest from the many open houses that she performed.

Feedback was always within 24 hours of any showing and that alone was a first from any of my previous realtors. During the first meeting with Sophie, I told her that I was interested in either selling on my own or renting. Sophie then updated me on the current available inventory and condition of their property in my targeted market area. I told her that we should touch base in a month after I was finish with the updates to my condo. During this period, I had been contacted by at least 4 other realtors asking if I would like to list. The only question I asked them was what was the available inventory in the market. I received very vague answers. Sophie touch based with me a couple of times to see how thing were going during this time and we reviewed what she thought would be a good marketing plan if I listed with her. We made a great decision listing with Sophie.

Steve and Laura Shirk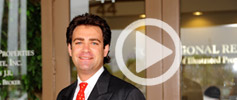 Jeff's video blog. Learn all the Tips and tricks of buying and selling Palm Beach Gardens real estate from Jeff himself.
Tune in now!
Jeff feels that picking your agent is like picking your doctor for delicate surgery. You want someone with an impeccable reputation, vastly experienced in negotiations...
Learn More

With over 8.9 Million Internet hits per month from CHRISTIE'S alone, Jeff's affiliations with Illustrated Properties, Leading Real Estate Companies of the World, Luxury Real Estate, Luxury Portfolio...
Learn More