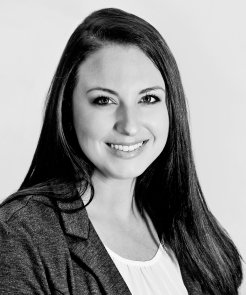 About Sara
Sara Swanson works diligently behind the scenes as Jeff Lichtenstein's client concierge. Whether you're looking to buy a home, sell a home, or are simply looking to obtain community information, Sara is readily available to get you the answers you need. She strives to get you connected quickly with one of our expert sales agents to best accomplish your real estate needs. As we all know, when season hits South Florida, our expert agents are out in the field around the clock. Sara provides the link between you and your agent; she literally works hand-in-hand to make sure that your agent is constantly updated with your real estate needs, even when they are out of the office.

Background
Sara has an extensive background in client care management, with customer service skills parallel to none. Growing up, Sara spent a lot of time at her father's classic car dealership communicating and engaging with customers on the car lot. This is where she established her nature as a "social butterfly," always seeking new networking opportunities and to learn more about others. It is an understatement to say that Sara loves interacting with clients on a daily basis; it truly is a passion of hers. When Sara is not helping build relationships between our clients and our agents, she is most likely playing chef in the kitchen, or creating a new organic juice – another passion of hers.

Real Estate
After graduating from the University of South Florida with a Bachelor's in Business Administration and Marketing, Sara decided to follow in her mom's and older sister's footsteps and was drawn to the world of Real Estate. After moving to West Palm Beach to be closer to her family, Sara discovered an opportunity to work for a top producing Keller-Williams agent and owner. Through her dedication to administration and managing systems, Sara was able to help the team achieve an all-time record: selling 410 homes in just one year. There is no doubt that this is the industry she is meant to be in. Sara's tenacity, upbeat demeanor, and outgoing personality have helped her succeed in exceeding client expectations on all levels.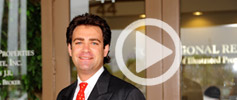 Jeff's video blog. Learn all the Tips and tricks of buying and selling Palm Beach Gardens real estate from Jeff himself.
Tune in now!
Jeff feels that picking your agent is like picking your doctor for delicate surgery. You want someone with an impeccable reputation, vastly experienced in negotiations...
Learn More

With over 8.9 Million Internet hits per month from CHRISTIE'S alone, Jeff's affiliations with Illustrated Properties, Leading Real Estate Companies of the World, Luxury Real Estate, Luxury Portfolio...
Learn More