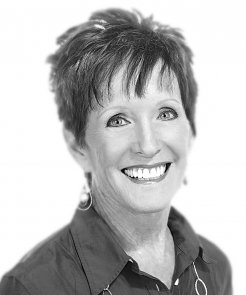 About Sally
SALLY STEPNES
is an agent on Jeff Lichtenstein's #1 Team with Echo Fine Properties in the northern Palm Beaches, specializing in Ibis Golf & Country Club, Mirasol, PGA National, as well as communities in Jupiter, Juno Beach, North Palm Beach, and Singer Island.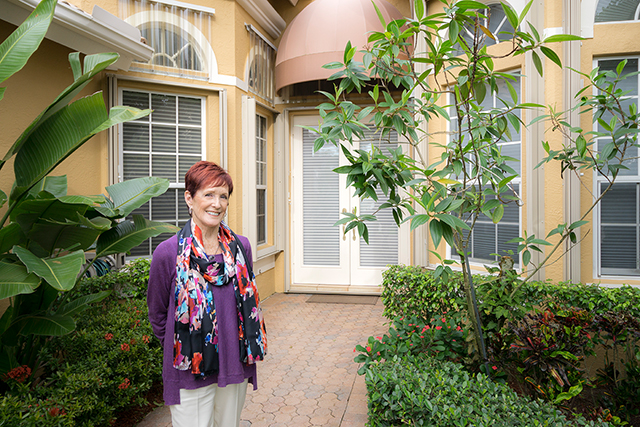 BACKGROUND IN PUERTO RICO
Sally is more than just another Realtor just like you are more than just another client. You might be surprised to know that Sally was raised in beautiful Puerto Rico and is totally fluent in Spanish and has a BA from Briarcliff College and a Master of Arts from SUNY Brockport.
BALLET
Then, after her formal education, Sally had a successful ballet career and became the Assistant Director of the Rochester City Ballet in upstate New York, taught at their school, and oversaw numerous ballet productions for 10 years.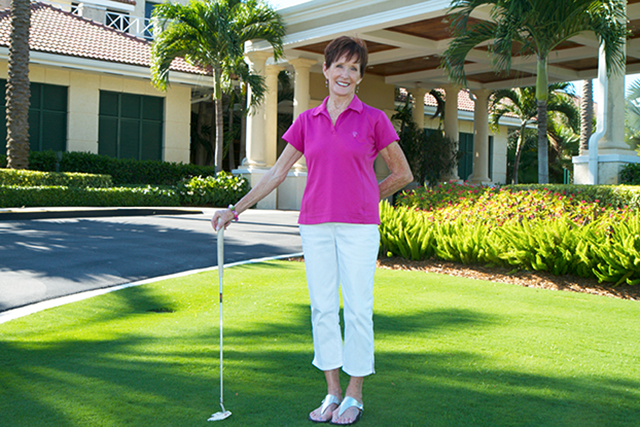 REAL ESTATE
So about now you may be asking, what does this have to do with real estate? Sally's education, ballet, and real estate careers all require long hours and hard work, not to mention self-discipline and a willingness to accept constructive criticism. Sally is ready to work for you, no matter what the challenge.
NEW CONSTRUCTION, STAGING, DESIGN
Sally has a trained eye that gives her clients confidence in allowing her to suggest proper staging of homes. Most buyers have difficulty with a cluttered interior, unusual paint colors or neglected areas in need of repair. Sally will suggest you get your home pre-inspected and correct everything the inspector finds of significance. This will keep deals from falling apart or your buyer from asking for a substantial discount on closing day. On the buy side, Sally has confidence in suggesting purchases. She knows the honest builders and interior designers, as well as the ones to stay away from.
YOUR GOALS
Sally specializes in Ibis Golf & Country Club, Mirasol, PGA National, as well as communities in Jupiter, Juno Beach, North Palm Beach, and Singer Island, but her primary specialty is the dedication to the task and to getting it right. Talk to her about your goals and needs today.
Sally's Letters of Recommendation
Sally strives to meet all client needs and takes all feedback very seriously. Here are some of the letters from clients who have worked with Sally.
Bruno Vollmer - Ibis -
Hi Jeff,

I like to place on record how happy I am with the performance of Ms. Sally Stepnes in connection with the sale of my house.

After agreeing upon the listing contract, Sally made it her job to find out everything about the house, from me and public records, which might interest a buyer. This enabled her to show the house to a potential buyer and provide meaningful information instead of just showing the house.

This mode of operating together with the high frequency of showing the house, undoubtedly was the key in selling the house within less than 2 months from signing the listing contract to the actual closing.

I am very thankful to Sally and highly recommend her to others as their agent.


Bruno Vollmer
Sandra and David Edelstein - Ibis -
From our initial contact with Sally Stepnes prior to listing, through to closing, Sally displayed all the attributes one could seek. Her professionalism, cooperation, attentiveness, and patience, coupled with attention to details, positive attitude and good humor all led to a fine working relationship. We would not hesitate in recommending Sally.

Sandra and David Edelstein
Donna and Richard Bell - Ibis -
Dear Jeff,
Donna and I want to commend Sally on the wonderful job she did for us on our purchase of 10241 Heronwood Lane in Ibis. She was knowledgeable of the house from the beginning of our first visit. The initial walk through was very thorough and it allowed us to fully appreciate it. Initial paperwork, which is always a pain, she made simple and efficient. The follow up to Ibis paperwork, recommendations for legal counsel, inspection and repairs necessary for closing plus many more things were professional and exemplary. I would highly and easily recommend her to other people.

Donna and Richard Bell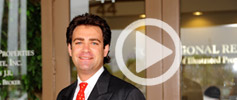 Jeff's video blog. Learn all the Tips and tricks of buying and selling Palm Beach Gardens real estate from Jeff himself.
Tune in now!
Jeff feels that picking your agent is like picking your doctor for delicate surgery. You want someone with an impeccable reputation, vastly experienced in negotiations...
Learn More

With over 8.9 Million Internet hits per month from CHRISTIE'S alone, Jeff's affiliations with Illustrated Properties, Leading Real Estate Companies of the World, Luxury Real Estate, Luxury Portfolio...
Learn More