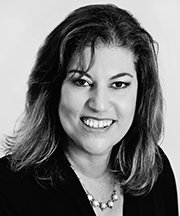 About Penny
PENNY BURKE


is a Realtor who has positive energy and a love for meeting new people. Drawing upon her negotiating, communication, networking and marketing skills, she helps others achieve their dreams. "My background as a trial lawyer has fine-tuned my ability to read people. Listening is what matters most when working with clients." Penny's background helps her to better serve her clients. She spots potential issues quickly and analyzes every point of the sale with your best interests in mind. "I've worked with people going through very stressful times in their lives. They needed me both professionally and emotionally. I can handle the pressure and have made long-lasting professional relationships." Penny was born in New York but always knew that she wanted to live in beautiful south Florida. She was accepted at the University of Miami School of Law, met her husband, and never left the sun-soaked lifestyle.






FROM GRANNY PANTIES TO THONGS THE MOURNING AFTER


The blockbuster movie "Pain & Gain" was based on one of her murder trials. She also co-authored the book From Granny Panties to Thongs, The Mourning After. "After my father passed away, I became my mom's dating coach – she was 60 years young. I became an advocate for widowed women looking for love again after loss. Many of these women had never shared their stories before. "I was honored to be let into their private worlds." Penny made forever friendships and was invited to two of the weddings.



CONNECTING PEOPLE & FAMILIES


Penny's children grew up attending the JCC camps and after-school programs. "The enrichment of lives through the connecting of families is what drew me in." When Penny's children were old enough to work there, they put her name in to be the Assistant Camp Director in Palm Beach Gardens. She accepted the position and stayed for over two years. "I really enjoyed my time at the JCC because we provided relevant family programming to the community in a fun and friendly environment."




PENNY'S PHILOSOPHY
Penny is always advocating for her clients. "I hate disappointing people and set expectations up early on to avoid this. Integrity is key." This serves her well in her professional life. "As an attorney, 95% of my business was the result of client referrals. I never had to advertise and that's something that I'm proud of. I enjoy meeting new people, but I also value friendships that span 20+ years.
Penny's Letters of Recommendation
Penny strives to meet all client needs and takes all feedback very seriously. Here are some of the letters from clients who have worked with Penny.
Helen Powers - Coral Cay, BallenIsles -
Jeff,

I adored working Penny. The moment I met her she put me at ease. Her knowledge and expertise about BallenIsles is excellent. The special touches (cookies, flowers and cold water) are so appreciated by the Buyers. Just a great success!
Holly Schecter - BallenIsles -
I had the pleasure of working with Penny Burke with Echo Fine Properties to sell my mother-in-law's home in the BallenIsles community of Palm Beach Gardens. I live in New York City and was unable to personally oversee the process as we prepared the house for sale. Thank goodness for Penny: hard-working, detail-oriented, and efficient, Penny went above and beyond to make every aspect of the process as smooth as possible.

The house we were selling needed work. I entered the process anxious and overwhelmed by the enormity of the project, but Penny's swift, adept understanding of our needs and her ability to satisfy them made things so much easier. Because we don't live locally, Penny shouldered the responsibility for all aspects of the sale that otherwise a seller should have handled independently. She spent many afternoons at the house with contractors, plumbers, and electricians to obtain reasonable quotes from providers we could trust. My husband and I are grateful for all the times she went beyond reasonable expectations to get the job done.

Penny always acted as though the sale of our house was her most important job. We felt prioritized and valued. I know she had other clients with simultaneous needs and demands, and I imagine they felt prioritized and valued, too.

It was a pleasure to work with Penny. She is straightforward, honest, and funny, and I miss her now that we don't speak multiple times a day.

Very truly yours,
Holly Schechter
Roman Kadron - BallenIsles -
Penny Burke was my RE agent from Echo Fine Properties and was instrumental in selling my St. James BI home. Penny from the first go projected friendliness, energy and commitment. To show my home she staged it to make it look most attractive to a prospective buyer. Over the following few months she showed my home tirelessly to over 25 interested buyers. After signing the contract with the actual buyer, she meticulously oversaw the necessary corrections the home inspection required. After satisfactory resolution of the inspection items, she continued helping me beyond the call of duty in helping me efficiently vacate my home. Penny worked closely and harmoniously with the buyers RE agent resolving even the most minute financial issues prior to closing. The fact that the closing went smoothly without any problems was certainly due to Penny's constant attention and dedication to represent and protect me as her client.
Penny proved herself all along the process one hundred percent reliable and trustworthy and it is my pleasure to recommend her to anyone looking to sell their home.

Roman Kadron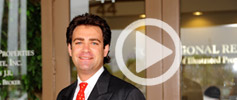 Jeff's video blog. Learn all the Tips and tricks of buying and selling Palm Beach Gardens real estate from Jeff himself.
Tune in now!
Jeff feels that picking your agent is like picking your doctor for delicate surgery. You want someone with an impeccable reputation, vastly experienced in negotiations...
Learn More

With over 8.9 Million Internet hits per month from CHRISTIE'S alone, Jeff's affiliations with Illustrated Properties, Leading Real Estate Companies of the World, Luxury Real Estate, Luxury Portfolio...
Learn More