Home
>
Jeff Lichtenstein - PGA National Realtor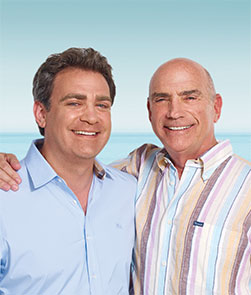 Realtor
C: 561-346-8383O: 561-626-7900F: 561-277-2500email:
Illustrated Properties7100 Fairway Drive Suite 44Palm Beach Gardens,FL 33418 Get Directions>
<!- end of image-left>
About Jeff
JEFF Lichtenstein runs the #1 real estate team at Illustrated Properties in the Northern Palm Beaches. Illustrated Properties is the #1 Real Estate Company in Palm Beach County and has 703 agents.
BACKGROUND Jeff has always been in sales. At Syracuse University, he earned a degree in Business Management with a major in marketing. In his high school and college years, he sold fabrics for his Dad's home furnishing textile company. After college Jeff went to work for his Dad, working with both buyers and designers, selling home furnishing fabric to manufacturers, distributors, and retailers of furniture, draperies, and bedspreads. Jeff traveled an exhausting 35 weeks per year and rose to the position of executive vice president during this time. When the company was sold, Jeff turned down a job promotion to move from Chicago to New York, elected to change industries and made a promise to his family to have dinner at home each night with his wife, Veronica, and 2 children, Sam, 15, and Jade, 10.
SUCCESS IN REAL ESTATE Jeff generally arrives at work before sunrise to get all of his paperwork done and to be available throughout the day to service his listings with other Realtors, work with buyers, and network. You will not find Jeff on the golf course, in the card room, etc.; he gives 100% to his career and family.
Jeff quarterbacks all facets of the business which includes a team of 4 plus 5 Buyer agents. He comes up with the individual marketing strategy for each home, reviews all marketing materials, showings and feedback, negotiates each transaction, and supervises the entire closing process. He has successfully completed an astounding 708 transactions.
LUCKY Jeff's office is 10 minutes from his home and he gets to work with his Dad. His team is smart, creative, and mature. He has helped raise monies while Chairing ArtyBras for the Lighthouse Art Center to benefit Jupiter Medical Cancer Research and lives in a tropical paradise. "People pay to vacation here and I get to live it. The beach is a few minutes from home and we go snorkeling every chance we get in the summer months." What more could a guy ask for?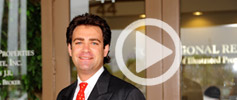 Jeff's video blog. Learn all the Tips and tricks of buying and selling Palm Beach Gardens real estate from Jeff himself.
Tune in now!
Jeff feels that picking your agent is like picking your doctor for delicate surgery. You want someone with an impeccable reputation, vastly experienced in negotiations...
Learn More

With over 8.9 Million Internet hits per month from CHRISTIE'S alone, Jeff's affiliations with Illustrated Properties, Leading Real Estate Companies of the World, Luxury Real Estate, Luxury Portfolio...
Learn More