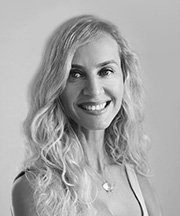 About Lizy
LIZY learned the luxury real estate business from the ground up as an assistant to a top producer 25 years ago in Miami and fell in love with it. Speaking English, Spanish, Portuguese and some French, she is truly an international liason to the finest Real Estate in South Florida. She feels very fortunate to work in this industry all these years in a variety of management and sales positions and be surrounded by people from all over the world.




NEGOTIATION is the key to any Real Estate deal, and Lizy is well known for her ability to keep challenging offers together with charm and patience while remaining firm. She keeps the entire process calm and orderly with attention to every detail while treating clients the way she would like to be treated at all times.



DURING THE LAST 25 YEARS

she has established many life long friends and contacts. Everyone she works with seems to just 'Love Lizy' and her sweet, easy going demeanor. "I have been very lucky to work with many wonderful Realtors and clients throughout the years and I am proud to have lasting friendships with them. When your clients want to spend time with you after a Real Estate transaction, that says a lot, especially when they call you years later for a new listing or purchase."




WORKING with Echo Fine Properties and their exceptional marketing, contacts, and lead generating technologies is a huge advantage for Lizy and her clients. "Echo's 'next wave' is more than a slogan, they really give you a leg up in this constantly changing market and have their finger on the pulse of the local market as well." Her goal is to provide clients the best service by using up-to-date information, excellent negotiation skills, and decades of real world experience.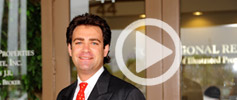 Jeff's video blog. Learn all the Tips and tricks of buying and selling Palm Beach Gardens real estate from Jeff himself.
Tune in now!
Jeff feels that picking your agent is like picking your doctor for delicate surgery. You want someone with an impeccable reputation, vastly experienced in negotiations...
Learn More

With over 8.9 Million Internet hits per month from CHRISTIE'S alone, Jeff's affiliations with Illustrated Properties, Leading Real Estate Companies of the World, Luxury Real Estate, Luxury Portfolio...
Learn More