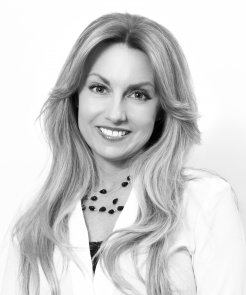 About Juli
A FLORIDA NATIVE
Juli's lived in South Florida her entire life. An active resident of Palm Beach Gardens for more than 13 years, Juli knows the area like the back of her hand. She's a friendly, yet tough negotiator who works tirelessly for families in the central and northern Palm Beach County communities, including Jupiter, Jupiter Farms, Palm Beach Gardens, North Palm Beach, Juno Beach, and the many other enclaves we have here.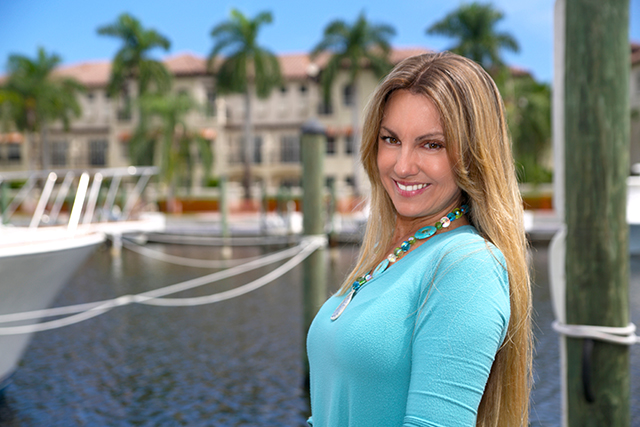 ACTIVE IN HER COMMUNITY
You'll find Juli riding bikes with her two children almost every weekend along with Daisy, the family's Pomeranian, riding in the front basket. Juli's also a long-time volunteer at her children's schools and was a Girl Scout leader for 6 years.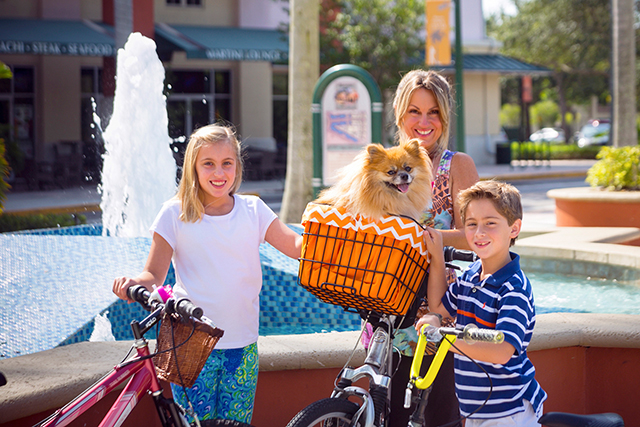 KNOWS HOW TO MAKE YOUR HOME SELL
Juli uses her sharp eye for creative decorating to help clients improve their home for maximum resale, even when on a budget. "When I step into a home," she says, "I think, how can we make this look even more attractive?'" Buyers also enjoy her ability to envision just how a house can be transformed into a buyer's dream home.
THAT WOW FACTOR
Juli's years as a Disney "cast member" taught her how to smile while working hard and to always deliver beyond a client's expectations. "Being at Disney gave me a love for creating that 'wow' factor that everyone loves," says Juli.
THE RIGHT STUFF
Juli brings that passion to her work, too, using Echo Fine Properties' full arsenal of online, social, mobile, and traditional media and search methods to help sellers get the most for their home, and to help buyers find their dream home.
GIVE HER A CALL
Dedication, an eye for detail, a love for the area, and a truly warm, helpful personality are what Juli can bring to your next home search or sale. Now that you know a bit about her, why don't you give her a call and put that warm smile, passion, and talent to work for you?
Juli's Letters of Recommendation
Juli strives to meet all client needs and takes all feedback very seriously. Here are some of the letters from clients who have worked with Juli.
Jon & Shelly Hennemyre - Mirabella -
Good morning, Jeff!

Things are still a bit hectic, as we settle into our new home at 205 Isle Verde Way. However, I did want to reach out regarding one of your exceptional agents!

We have had the pleasure of working with Ms. Juli McGriff over the past few months, as we've transitioned from the Cleveland area.
Not only is Juli an amazingly kind person but she is an exceptional realtor. Juli spend a great deal of time with us, showing us homes that fit all of the somewhat difficult criteria that our family needed. She also personally drove us around our new town, pointing out anything and everything that our family may need. We also appreciated Juli's kind but direct approach in negotiating with other realtors and communicating with us. Juli is a true professional!
On the days (and there were several) when my husband and I were at our whitts end in this process, Juli was the bright spot. Juli is genuinely kind, intelligent, sharp and extremely knowledgeable in the local real estate market. We appreciate all of her help in making our dream come true!

Jon & Shelly Hennemyre

205 Isle Verde Way
Andrew Hochstetter - Abacoa -
Good Day Jeff,

Although belated, I wanted to send you a note and let you know what a great job Juli McGriff did for me in selling my townhouse on Sandy Spit Lane in Abacoa.

Thanks to her spot on advice and ceaselessly prompt follow through I am convinced I chose the right representative to work with. Congrats on having her in your camp, she is a champion.

Andrew Hochstetter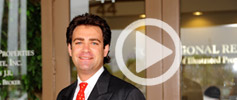 Jeff's video blog. Learn all the Tips and tricks of buying and selling Palm Beach Gardens real estate from Jeff himself.
Tune in now!
Jeff feels that picking your agent is like picking your doctor for delicate surgery. You want someone with an impeccable reputation, vastly experienced in negotiations...
Learn More

With over 8.9 Million Internet hits per month from CHRISTIE'S alone, Jeff's affiliations with Illustrated Properties, Leading Real Estate Companies of the World, Luxury Real Estate, Luxury Portfolio...
Learn More