About Jessica
EXPERIENCE FROM COAST TO COAST
Jessica Brason has been an experienced real estate professional in both Buffalo, NY and South Florida. She has her degree in Business Management which lends to her negotiating skills and strategy planning on behalf of her clients. Her local area knowledge and understanding of her clients' needs make Jessica an excellent resource for your real estate endeavors.
BEST PLACES TO LIVE
Growing up in Buffalo, Jessica had the best of all worlds. Small town, big city, four seasons, great food, and natural beauty all around. Buffalo has consistently been rated one of the friendliest places to live. Upon moving south, she knew she wanted a place that had all the same attributes as Buffalo but with a much warmer climate. That's how she decided to make the northern Palm Beaches her home.
POSITIVE SURROUNDINGS
Jessica is a warm and compassionate person. She attributes her success in life to those positive people she surrounds herself with. Her parents always encouraged Jessica to be curious, ask questions, represent herself honestly and with integrity, and respect others. She found all the same qualities in her husband David, and together they instilled the same values to her three children.


WHAT'S IMPORTANT
In a fast-paced world, it's important to be grounded. Jessica maintains balance by being outdoors in nature. She loves traveling to new places, kayaking, hiking, and especially singing. She's also passionate about philanthropy and spends time working with charities and non-profit organizations aimed at helping children, the environment, health, art, and education. These causes and pastimes are what's important to Jessica.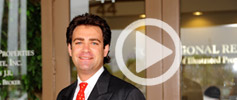 Jeff's video blog. Learn all the Tips and tricks of buying and selling Palm Beach Gardens real estate from Jeff himself.
Tune in now!
Jeff feels that picking your agent is like picking your doctor for delicate surgery. You want someone with an impeccable reputation, vastly experienced in negotiations...
Learn More

With over 8.9 Million Internet hits per month from CHRISTIE'S alone, Jeff's affiliations with Illustrated Properties, Leading Real Estate Companies of the World, Luxury Real Estate, Luxury Portfolio...
Learn More