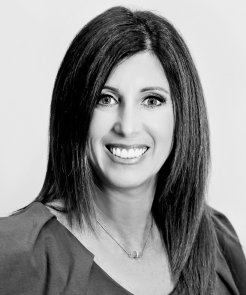 About Jamie
JAMIE GARBER
gets right to the point. She is the Realtor who will fight for you.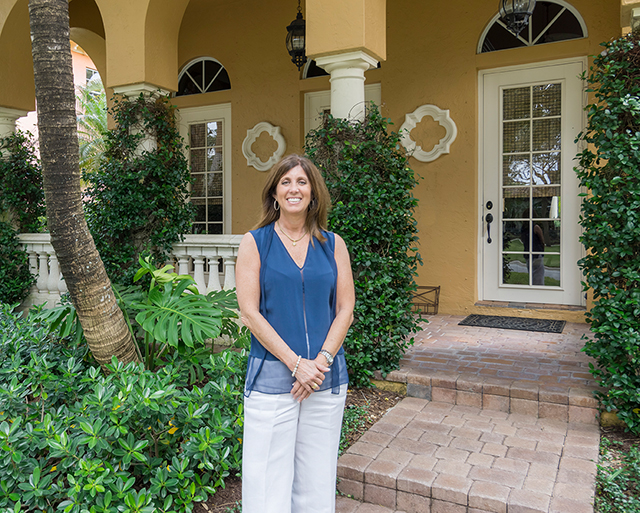 JERSEY
Originally a Jersey girl, Jamie knows what real pizza tastes like and knows that a bagel is much more than a roll with a hole in the middle. She doesn't go to the beach, she goes down the shore. Jamie was tempered by grit and determination. Dedication and service are her strengths. Negotiating the best deal for you is part of her DNA.
MOVE TO FLORIDA
Jamie and her family had an opportunity to move to Florida and she grabbed it. She is very proud of her children's achievements. Her son Drew, graduated from the prestigious Benjamin school in Palm Beach Gardens, later become a 'Nole' earning his bachelor of science at Florida State. Today his is attending PCOM Philadelphia school of Medicine earning his master's degree in Biomedical Science. Her daughter Lexi graduated Salutatorian out of 500 students at Dwyer IB and is now at the University of Florida Pre-Med.
PAST SALES
Jamie has sold homes, condos, and vacant land from the north end of Jupiter to Boca Raton on the south end. She has sold in gated golf and non-gated communities. No deal is too small, as Jamie gets a "high" out of seeing the joy of her clients finding a destination home that makes a lasting difference in their lives.
YOUR MANILA ENVELOPE FILE
While Jamie embraces new technology, every client has an old-fashioned manila envelope file. Your file goes wherever Jamie goes and she is constantly looking over them early each morning to make sure no stone goes unturned in search for a Buyer for your home or finding the perfect home for you. You won't find a better agent at follow through and nothing will fall through the cracks.
NEW CONSTRUCTION, STAGING, DESIGN
Jamie has a trained eye, allowing her to suggest the proper staging of homes. On the buy side, Jamie has confidence in suggesting purchases. She knows the honest builders and interior designers, as well as the ones to stay away from.
CAWFEE TAWK
After 6 years as a Realtor in New Jersey, 6 years as a Realtor in Florida, and 10 years as a sales rep in New York City, Jamie can honestly say that she understands the art of the deal. Jamie has the experience to get the job done. So, give Jamie a call. She will buy you a cup of cawfee and tawk about getting the best deal for you.
Jamie's Letters of Recommendation
Jamie strives to meet all client needs and takes all feedback very seriously. Here are some of the letters from clients who have worked with Jamie.
Hi Jamie:

Just a little note to tell you it was so nice meeting you and working with you. You are true professional, and your follow up was extraordinary!

Best of luck with your sales!

Rose Weinstein,Realtor
Ken Paylor - Palm Beach Gardens -
I have had the pleasure to work with Jamie with regard to my real estate investments. Jamie is very diligent in keeping me posted as to various opportunities which occasionally arise. I live in Palm Beach Gardens and like to have a few rental properties nearby for investment purposes. We have had a working relationship for over three years. Jamie has a keen eye on identifying various aspects of a property which are not always apparent to a lay person. She has always been honest as to her appraisal of each property even when her comments were not going to be in her best personal interest. I like her candor and unique ability to spot the right properties for me. Another important characteristic of Jamie is that I can count on her to be available when I call – even when she is busy she will usually answer the call to see if something was urgent.
After a sale, Jamie stays in touch to be sure everything is working out and continues to assist with the various issues which sometimes arise.
Jamie is one of only a few professionals I am happy to have access to and she has helped me a great deal in making good choices. I am sure Jamie would be a great asset for anyone making an important real estate transaction. I would (and have) highly recommend Jamie to anyone for their real estate matters.

Best regards,
Download Letter
Irene & Tony DeLuca - Baywinds, West Palm Beach -
Dear Jeff,

I am writing this letter to let you know what a wonderful experience we had with your salesperson, Jamie Garber, last year. We met Jamie in January, at which time we decided to start looking for a home in Florida. Jamie went out of her way during the next five months, while we were still living in New York, checking out properties that we e-mailed to her.
We expressed our desire to live in a 55+ community, however, we weren't sure where we wanted to live, reaching as far south as Boynton Beach, and as far north as Jupiter. As there are hundreds of 55+ communities in this area, we really needed help in finding the right fit for us. We were looking for an active community, and not an old age home.
Jamie went totally out of her way to help us narrow down our search. We send her many listings that we saw on line, that she checked out during the five months we were still in New York. When we finally came down here last June, we began our hunt in person. Jamie directed us to Baywinds in West Palm Beach, and we found our home the first day out.
Not only did she do a great job in finding our present home, but she stayed on top of the title company, the listing agent, and all the closing paperwork that needed to be done. We cannot say enough good things about her and know that she is an asset to your agency. We would not hesitate to recommend her to our friends.

Sincerely,

Irene & Tony DeLuca
Greg and Lisa Capece - Boynton Beach -
We would like to personally recommend Jamie Garber as an outstanding Realtor. Jamie assisted us with our search for the perfect home in Florida, which was no easy task considering we live primarily in New Jersey. She sent us daily e-mails with new homes on the market that fit our criteria and visited properties on our behalf when we were out of state. Jamie had a great understanding of what we were looking for and ultimately, found us a wonderful home in Boynton Beach. We are very grateful for Jamie's diligence, professionalism and pleasant demeanor and would highly recommend her if anyone is thinking of buying or selling a home.
Sincerely yours,

Greg and Lisa Capece
Download Letter
Pam & Al Rosen - Boca Raton -
Dear Jeff,

We had the pleasure of working with Jamie Garber. We moved from Estero, Florida and was not at all familiar with the areas around Boca Raton. Our son lives here and we wanted to be closer to him and still find a place that we could afford. Jamie helped fill that bill with efficiency and hard work. She located a beautifully kept condo in Whisper Walk that was just what we were looking for. She worked tirelessly coordinating the closing with the seller and the timing of our move. It was a pleasure working with her and would gladly refer her to our friends and family.

Sincerely,

Pam & Al Rosen
Elizabeth Herrera - West Palm Beach -
I am writing to recommend Jamie Garber. I found Jamie online because I was looking to buy a house and I was so lucky I found her!

Jamie worked so hard for the townhouse my husband and I bought. She got back to us and followed up with the bank. Very responsible, polite, and honest. She helped and support me with everything I needed. She was always available any time whenever I needed her. I will recommend her to anybody who wants to buy a house because she is the best realtor (salesperson) you can have to help with any house you would like to buy.

I have no doubt Jamie will be a valuable asset to your buy of any house, and I give my highest recommendation. If I can provide any further assistance do not hesitate to contact me at 561-935-8683 or elizabeth_ari@hotmail.com .

Sincerely:

Elizabeth Herrera
Cathy Huskins - Palm Beach Gardens -
Jamie is my realtor for life!

She helped me buy the apartment of our dreams. I met Jamie while living in Boca and was looking to make a move to PBG. My friend suggested that I get in touch with this realtor who she met at an open house.
We met and looked at number of houses in PBG. Time was running out I was leaving to return to my house in Italy for the summer. Jamie knew what I was looking for and promised she would find it for me.
I was in Rome when Jamie emailed me that a foreclosure just came on the market in the development I was interested in. She kept in touch with me since the apartment had multiple bids. We then had the waiting time with the bank and other problems. She handled everything and made the process easy for me.
I was so lucky to have had the chance to work with a true professional and will recommend her to other people.

She is my realtor for life

Best regards

Cathy Huskins
Philip Singer - Country Manor at Delray Beach -
Jeff

We purchased a condo through your agency and Jamie. Jamie speaks " our language". We close next week.... She's great!

Philip Singer
Raymond and Dianna Pendleton - West Palm Beach Condos -
Dear Jeff:

This letter is in reference to Ms Jamie Garber. I am writing to tell you about how effective she was in helping us acquire our condo in West Palm Beach Florida.

My wife and I initially met Jamie over the telephone calling from New York, we informed her of our travel plans to search for a potential retirement home in the near future. Jamie immediately made appointments for us to look at some available properties as soon as we arrived. To our amazement, not only did she have several properties to look at she made sure she was available to show us each and every one.

Upon our arrival in West Palm, Jamie took us around and not only showed us places but informed us of the surrounding area, hospitals, places of worship, employment environment, etc. Her professionalism was outstanding. Her expertise in the real estate arena allowed us to make a choice of the condo we always talked and dreamed about.

She explained the purchasing process in detail which made us feel very comfortable in our decision. Moreover, with her help and guidance we were able to communicate with her while we were vacationing and still not feel pressured.

We are happy and delighted to highly compliment Jamie Garber on her helping us buy in South Florida, and we are sure she makes a fine contribution to any real estate company.

We would like to thank Jamie Garber and Jeff Realty for their help and look forward using your service again.

Thank you,

Sincerely,

Raymond and Dianna Pendleton
Linda and Dale Huen - Lakeridge Falls, Boynton Beach -
Over this past summer, we had the opportunity with Jamie Garber while we looked for and purchased our new home. We chose Jamie because when we began making initial inquiries with Realtors and/or homes, she was the only rep that consistently got back with us as promised.

When we first began looking we had an idea of the type of home we wanted but were unsure of the location. Jamie showed us several homes in several different locations. She did not make us feel rushed or pressured to find something. She was willing to work with us as long as it would have taken to find our new home.

Her follow through and responsiveness is second to none She will work tirelessly for anyone she is representing from inception to closing.

Sincerely,

Linda M Heun, CLU, FLMI, ACS
Download Letter
Rhonda and Craig Horowitz - Boca Raton -
Dear Jamie:

We can't thank you enough for handling the sale of our mother's Condominium in Boca Raton. You went above and beyond in taking care of everything...from arranging for mold remediation to meeting contractors at the apartment to cleaning out the apartment and getting copies of the Association By Laws. We live in New Jersey and were able to avoid flying down to Florida since you acted on our behalf and always in our best interest. We are so grateful for all that you did for us. You were always responsive, proactive and extremely professional. You gave us great peace of mind through the entire process.

Thank you so much...

Rhonda and Craig Horowitz
Short Hills, NJ
Joel and Donna Muroff - West Palm Beach -
I am sending this email to acknowledge the great experience I had working with Jamie Garber last year. I live in New Jersey, and I needed to find a new home for my wheelchair-bound elderly mother and my disabled brother who live in Golden Lakes Village, in West Palm Beach, Florida. I came upon your website, and registered, and quickly received a reply from Jamie. She immediately started looking for the best property for my family's needs, and once we found it, she guided me, long-distance, through all the paperwork necessary to close the deal. After the move was completed, she began to look for a buyer for my mother's old apartment, and was able to quickly sell it for her. My mother had tried working with other real estate agents, but Jamie took a personal interest in her situation, and had the patience and perseverance to find a home my family would be happy with. I am truly grateful for her help and support throughout the entire process. In fact, she still takes the time to keep in touch with my family and myself to make sure they are doing okay. It is very much appreciated!


Donna Muroff
Martin Hirsch - Foxhall, West Palm Beach -
Jeff,
I would like to take this time to tell you of the most delightful experience I have ever had, dealing with your representative Jamie Gerber.
She was such a professional yet very easy and comfortable to work with.
Her expertise was beyond what anyone should expect and such a pleasure.
She is a true dedicated pro.

Martin Hirsch
Ivette Diaz -
Just wanted to thank you for all your services. I will definitely recommend this company to any of my friends and family members that would be interested in buying or selling a home.

Jamie Garber was always at my disposition when I had a question or concern. She is a personable & caring person. Listened to my needs & wants. It was a pleasure working with you all.

I'm am a happy new home owner now :)

Thank you very much.

Ivette Diaz
Debra Luksich - Little Club, Tequesta -
Hi Jeff,

I just wanted to send a quick note to let you know what great staff you have working with you. Jamie Garber was my agent and was absolutely amazing. She was always available and very knowledgeable about the area and local listings. Moving can be stressful but Jamie made me look forward to seeing new properties. I would highly recommend her to future clients.

Happy Holidays!

Sincerely,

Debra Luksich
Rick and Sheree Green - Sandpiper, Botanica -
We believe it was her never ending efforts and dedication showing us properties, guiding us through negotiations, offering financing options, and helping us deal with seller probate obstacles that stood in the way of us buying the home that we wanted.

It was almost like she was an extended member of our family fighting for our needs and desires.

There is no question that any perspective buyer would feel confident using the services of Jamie Garber to locate the right property at the right price for them.

Sincerely,

Rick and Sheree Green
Eileen and Marvin Forman - Crystal Point -
It was indeed a pleasure to work with Jamie Garber .......she has patience and is of the utmost professional in her expertise .......she will be highly recommended to any of our friends or family who will need her assistance......

Eileen and Marvin Forman
Download Letter
Mr. & Mrs. Nicholas Moses - Jupiter Farms -
Hello Jeff,

My name is Amy Moses, and I recently had the pleasure of working with Jamie Garber! We bought a property and sold the same property and she made both transactions smooth and pleasant. I just wanted to let you know how much of a gem she is and we are so glad to have found her and was able to work with her. If we ever have any need for an agent in the future or know of anybody looking you will hear from us again!

Wish you all the best in your future transactions!

Sincerely,
Mr. & Mrs. Nicholas Moses
Camille Mongiello - Woodland Lakes -
Thank you Jamie for a superb selling experience. I have been involved with many real estate sales people over the years, both renting and selling. YOU are one in a million. Never before have I met anyone who was more caring with regard to her client. Jamie was there for me at every step of the selling experience, during a very difficult time. She was always supportive and offered solutions to the problems at hand. Jamie has the talent to get the job done. She is professional and attentive to every detail, taking charge and guiding all the way to closing.

I am so grateful to have had her represent me and would highly recommend her to anyone and everyone. Thank you Jamie.

Camille Mongiello
Vittoria Winterton - Jupiter Village -
Before leaving the Jupiter area for the summer, I would like to place on record my recent experience with your agent, Jamie Garber, culminating in the purchase of my Jupiter property.

You should know that because my sister worked for many years as a part-time realtor in the Washington Metropolitan Area, in addition to her full time job as a dental hygienist, I was very skeptical of the service I might receive here in FL since I have found it to be terribly slow paced compared to the north.

Having said this, I was pleasantly surprised when I met Jamie Garber. Once I got used to her Northern accent, and she to my Maryland drawl, we became a team and she could envision all the questions I was about to throw her way before they came out of my mouth.

Jamie is a very accommodating agent, adjusting her schedule time and time again so that my needs were met. She followed up and delivered on a variety of matters for me while I was away several times on travel status on the property I recently settled on in Jupiter.

In addition Jamie, knowing that I wished to rent the property, introduced me to Will to get the ball rolling in this area as well. As a result, my property was rented some three days after the closing. Will should also be commended for this.

When I first started working with Jamie over a year ago, I was expecting to find her pushy, like many realtors, in order to get a quick sale, and move on to the next buyer...but Jamie surprised me and was not anything like I expected, and this I found to be very refreshing!

It is because of Jamie's accommodating and friendly personality, and her attention to details, that I plan to work with her in future when I buy my next house.

I would be grateful if you would share my evaluation with Jamie, and thank her very much for her services and friendship.

Sincerely,

Vittoria Winterton
John Johnson, Sisca Construction - Botanica -
I just want to thank Jamie for the work she did in selling my townhouse. It was a quick, easy deal, and that's the kind I like.

Thanks for the efforts.

John

John Johnson
Mike & Kimberly McKinnon - Admirals Cove -
After the closing & before the family arrived that week, we were able to get a lot of initial items accomplished at the house but still have a ways to go before moving. We know how hard both you & Cary worked for us to get the transaction executed & closed. Jamie, we especially recognize your effort and the time that you put in while we were back in Tennessee making sure that the repairs as well as other issues were resolved to our satisfaction. It was very meaningful to be represented by an agent who worked so conscientiously & diligently to achieve and accomplish our goal of finding and closing on the right home for us.

We certainly look forward to working with you again in the future and want to thank you and the entire Illustrated Properties team for helping a difficult buying process go as smooth as possible!

Mike & Kimberly McKinnon
Marvin Forman - The Bluffs -
Jeff.....put it this way, if I were still in business I would hire Jamie in a heartbeat....she is on the ball and takes care of everything....absolutely a "10"....Marvin Forman
Stuart and Maria - Boca Chase -
Jeff:
I have to take the time to let you know how pleased my wife and myself were in dealing with your realtor, Jamie. From the start to the finish she was there to help us with any matter that came up. I can say that because of her we decided to buy the home and are looking forward to moving to Florida. You should be very proud and pleased that you have such a dedicated realtor.

Stuart and Maria
The Ramirez Family - Cedar Gardens -
I just want to thank Jamie Garbe,r our realtor, and now friend, for helping us get our first home. Jamie went above and beyond to get the place we wanted. She is very professional, knowledgeable and easy to communicate with ( always answered my calls or texts). Always kept our best interest in mind, specially when it came time to negotiate. I would definitely recommend Jamie and use her again in future sale/purchases.

Thank you!

The Ramirez Family.
RUTH AND MICHAEL CORT - WEST PALM BEACH -
JAMIE RECENTLY SOLD OUR CONDO IN WEST PALM BEACH. WE ARE VERY PLEASED WITH HER EFFICIENCY,
CONSIDERATION, AND ABILITY. WE RECOMMEND HER HIGHLY FOR THE GREAT JOB SHE DID.

RUTH AND MICHAEL CORT
Cathy & Tony Marten -
We had the pleasure of working with Jaime Garber on our transaction which closed on May 19, 2017. Throughout the transaction Jaime was professional, extremely knowledgeable and willing to go the extra mile at all times. She was always on top of all issues to ensure no problems arose during the period from executed contract to closing. As a result the closing occurred without any issues.

We are very appreciative of the excellent job that Jaime did and would highly recommend her to anyone who needs real estate assistance.

Sincerely,

Cathy & Tony Marten
Yody López - West Palm Beach -
I had the privilege of working with Jamie, as my realtor, when looking to purchase the right home in West Palm Beach, FL. Jamie's knowledge about real estate is multi-faceted, and she is most certainly to do more than the average agent. I appreciated her ability to advise me post home inspection. I wouldn't hesitate to recommend her to any person who is looking to purchase or sell a home, as well as seek her service in any future real estate transaction. Thanks, Jamie.

Sincerely,

Yody López
Gerald Van Aken -
A hard worker, devoted to her work and me the client. And if you know even very little about the business you know how much effort Jamie, aka "The Energizer Bunny" puts into finding a place – closing. I find her exceptional, worthy of praise.
Ralph Nichols -
Jeff

You have chosen well when you added her to your team.

She is warm and friendly, which is a requirement if one is to succeed in sales. More importantly she is available, she is professional, she follows through, and she is proactive.

When the transaction was completed she said to call her if I needed anything. Normal. Then SHE followed back up not on a request from me, rather as a practice of a professional to make sure all was OK. Did I need anything??

It was a very positive experience dealing with her. I decided when I next need a R E agent to handle something, she is the first one I will call.

Ralph Nichols
George Rapp - Sandalwood Estates -
I just want to thank Echo Fine Properties for your agent's, Jamie Garber, great and professional work in selling my townhouse in Sandalwood Estates, Palm Beach Gardens. If it wasn't for her knowledge of how the government works in certain situations, hurricanes, I would still be waiting to close. Her working with upsetting situations, calmness, and finding solutions to problems gave me great comfort in her ability. Thank you again for your company and a great agent, Jamie Garber.

Great Job.

George Rapp
Donna, Steve & Dylan McCloskey - Valencia, Abacoa -
Dear Jamie,

I would like to express our thanks to you with your help in finding our perfect home in Jupiter, Florida. Your commitment and professionalism made our search effortless.

We moved in four months ago, and I appreciate your constant advice and recommendations. You always answer my questions quickly and your guidance has made our move that much easier!

Sincerely,

Donna, Steve & Dylan McCloskey
Charles & Susan Torsiello - Palm Beach Gardens -
Dear Jeff,

Working with Jamie Garber to purchase our condo in Palm Beach Gardens was such a find! My husband and I were walking a neighborhood in which we were contemplating buying when we came upon a resident outside their home. We struck up a conversation and before we knew it she told us she had the greatest real-estate sales person ever, and gave us Jamie's contact information. That evening we contacted Jamie and by morning she had a variety of homes lined up for us to look at. We were only in town for one week and by the end of that week, we were in contract!
Jamie was, and is, indeed fabulous; she made herself available to us, worked tirelessly lining up homes, arranging viewing appointments, negotiating with sellers, contacting HOAs for additional information, getting documents together, arranging inspections, and getting answers to any open questions we had. Through her efforts we were able to close quickly, without any setbacks or disruptions.
Having multiple dealings with real estate professionals on a regular basis in New York, I can honestly say Jamie is among the best. The dedication and attention to detail she provided made an arduous process smooth and successful. Her amiable disposition combined with her get-it-done attitude made our experience with her delightful. We believe she is a great asset to your organization and to the industry in general.

Thank you.
Sincerely,
Charles and Susan Torsiello
Barbara Newhouse - PGA National -
Hi Jeff,

Just want to share with you the wonderful experience I had with Jamie Garber buying my townhouse in PBG!

From the start, Jamie was awesome! We communicated a lot to get my needs identified. She scheduled 8 showings for me on 11/11/17, then at the last minute she added a property that was just reduced in price located in PGA National at 351 Prestwick Circle #3.

The rest of this story is magic...I purchased 351 Prestwick Circle #3! Knew it was perfect for me once I walked in. Jamie then went to work! She arranged all the moving pieces to make this happen. Her professional recommendations were spot on for me. The process was smooth and easy and in 32 days I closed! I'm very pleased with Jamie's dedication to service!

Together, we found a home that I love more each day!

A Very Happy Client,

Barbara Newhouse
Lenor Perez - The Grove -
Hello Jamie,

I would just like to say thank you for everything. You were able to give me comfort and assurance when I was most stressed in this purchase, and you have guided me through it well. I will share your name with friends who need of your service.

Sincerely,
Leonor Perez
Anita & Larry Nida - Marina Bay -
Jamie just completed the closing on our Marine Bay condo. My husband & I want to let you know that we are completely satisfied with Jamie's professionalism, drive and thoroughness in handling all aspects of selling our condo. We would highly recommend Jamie to any prospective clients in the future. We enjoyed working with her.
Sincerely,
Anita & Larry Nida
Madeleine Miller - PGA Naitonal -
Hi Jeff,

I just wanted to thank you for your help in finding my new Florida home.

Jamie was terrific. She helped me figure out what mattered to me, what I really liked…and we found a house that I think I will love. She's great company, a delight…and made me feel as if everything was under control throughout the process.

I also want to compliment Ryan Brown and the team at Cross Country. They made the mortgage process seem stress-free, and were very patient answering all my 1st time buyer questions.

I'm happy I got to meet you in person. Thanks again,

Madeleine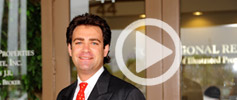 Jeff's video blog. Learn all the Tips and tricks of buying and selling Palm Beach Gardens real estate from Jeff himself.
Tune in now!
Jeff feels that picking your agent is like picking your doctor for delicate surgery. You want someone with an impeccable reputation, vastly experienced in negotiations...
Learn More

With over 8.9 Million Internet hits per month from CHRISTIE'S alone, Jeff's affiliations with Illustrated Properties, Leading Real Estate Companies of the World, Luxury Real Estate, Luxury Portfolio...
Learn More