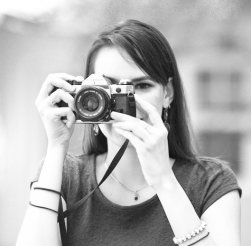 About Isis (Ee-sees)
THE ARTIST BEHIND THE CAMERA
There is an old saying, "a picture is worth a thousand words." That's why we have invested in our own in-house photographer, Isis Caro, the artist behind the camera. Just about every real estate agent takes pictures of their listings themselves, mostly with their smart phones, or with a contractor; but not us. An amateur photo will never have the same quality and result of a professional photo. Contractors also want to move on to the next job because of tight schedules and are hurried. We understand the importance of having a top-notch photographer at a moment's notice to get the best images of your home. We shoot an extraordinary 3 separate sessions of photography on your home, as photos are critical to show and sell it properly.
HERE COMES THE SUN
Having a full time, professional photographer guarantees our Here Comes the Sun Rule. We take the time to capture your home in the best possible light, then we carefully adjust colors to insure optimal reproduction for our 360' Marketing Strategy. After waiting for the perfect time on the perfect day and using the perfect exposure, our photography speaks volumes for your home.
REACH FOR THE STARS
Evening or sunset shots are also just as artfully taken and never fake Photoshopped. The perfect night shots set the mood and showcase the true ambiance of the home.
OUT OF THIS WORLD CHOICE
Isis was born in Miami and has lived in Jupiter since 1994. At a young age, Isis wanted to be an astronomer and work for NASA or become a photographer. Fortunately for our clients, she chose the latter and it truly defines Isis. Just as NASA launches rockets into space, Isis launches the Echo drone into the air to capture the beauty of not only the home, but the picturesque landscape that surrounds the property. Isis gets some of the best shots of a home from the air and takes the time to make sure the sunlight hits at just at the right angle. The pictures Isis takes of the homes are sheer brilliance. Isis is truly the Picasso of the real estate photography world.
JACK OF ALL TRADES
Isis' passion and love for photography is something embedded since childhood when she saw a home she truly admired get torn down across the street from her grandmother's house. After this, she started taking pictures of homes just to remember them and to capture their artistic design before they became a distant memory.
To find Isis' inspiration, look no further than her grandfather. He built his life from scratch in Cuba and then rebuilt it again after coming to the United States. He could fix anything. Money was tight, so if there was something he could do himself, he would do it instead of hiring someone. Thanks to her grandfather, Isis is a jack of all trades. She can tile floors, rewire a house, fix a computer, change a fuel pump, just to name a few. And did we mention, she's one heck of a photographer.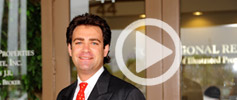 Jeff's video blog. Learn all the Tips and tricks of buying and selling Palm Beach Gardens real estate from Jeff himself.
Tune in now!
Jeff feels that picking your agent is like picking your doctor for delicate surgery. You want someone with an impeccable reputation, vastly experienced in negotiations...
Learn More

With over 8.9 Million Internet hits per month from CHRISTIE'S alone, Jeff's affiliations with Illustrated Properties, Leading Real Estate Companies of the World, Luxury Real Estate, Luxury Portfolio...
Learn More