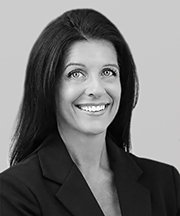 About India
WHAT'S IN A NAME?
India Cavanaugh's parents traveled the world extensively. One of their favorite spots was India and the rest was history. Ironically, India has never been to India, but she embraces the name her parents picked and feels the name within her. The name reminds her of the people of India. They are respectful and always looking to help others, which is what India does day in and day out.
WEST COAST TO EAST COAST
India is a Florida native growing up on the West coast in Pensacola. She had the chance to live in several coastal cities throughout Florida, including Anastasia and the Amelia Islands, but the minute she stepped foot in Jupiter and the Palm Beaches, she knew she was home. India wakes up bright and early in the morning to enjoy the gorgeous sunrise from the beach and ends her day watching the sunset over the Intracoastal. It brings her an awareness that the world is much bigger and less complicated than we tend to make it.
A HEAD FOR FIGURES
India's background in accounting helps her tremendously in the Real Estate world. Previously specializing in auditing hedge funds, India is no stranger to putting in a long day's work as she worked over 70 hours a week in this role. Accounting deadlines require detailed accuracy in a timely manner, which transfers over to the closing process. India has always had a head for figures - she knows how to work with numbers, find the best deal possible, and knows a good investment the moment she sees one. India is an attentive listener and truly cares about establishing her clients' needs and desires in order to assist them in the best possible way. Ensuring win-win situations for her clients while creating a meaningful, lasting relationship makes India smile.


LOVE OF HOME
India has always had a love for Real Estate. At a young age, her parents built a beautiful home on the water and included India in the entire process of building the home. From selecting the lot to the design of the home and the interior decor, India's father drove her around getting ideas from other homes. She was fascinated by the construction process and discovering what makes a house a home. She saw the joy in her father's eyes and knew Real Estate was her way to make others feel that same joy.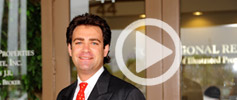 Jeff's video blog. Learn all the Tips and tricks of buying and selling Palm Beach Gardens real estate from Jeff himself.
Tune in now!
Jeff feels that picking your agent is like picking your doctor for delicate surgery. You want someone with an impeccable reputation, vastly experienced in negotiations...
Learn More

With over 8.9 Million Internet hits per month from CHRISTIE'S alone, Jeff's affiliations with Illustrated Properties, Leading Real Estate Companies of the World, Luxury Real Estate, Luxury Portfolio...
Learn More