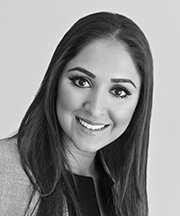 About Homaira
24-7
If HOMAIRA MANGAL had a nickname, it might very well be 24-7. She makes herself available for you at your time and works hard throughout every day to perfect her craft.
BORN TO FIND YOU A HOME!
It's no surprise that Homaira (pronounced Oh-My-Ra) finds her inspiration through her parents. Both her Mom and Dad migrated to the United States in the 1970s as refugees in search of a better life. They both grew into hard-working entrepreneurs who continuously inspired her to pursue her dreams. She not only learned her work ethic from them, but marketing from her Mom in her spa business. That same work ethic is shared in her husband, Walid, a leading retinal eye surgeon in the community. You can count on her to know the ins and outs of Palm Beach communities like the back of her hand.
HANDBAGS TO HOMES
As a little girl (and a big girl, too!), Homaira loved to shop for shoes and handbags and put outfits together. It was the perfect training ground for real estate in finding and getting the best deal for her clients. Her vision of putting things together benefits her clients in visualizing and helping to stage a home for sale or getting past things hard to see. In addition, she is always on the hunt for the best deals and the best values.
DON'T WORRY - SHE WON'T PSYCHOANALYZE YOU
Homaira has always had empathy and compassion for others, which led her to earn a bachelor's degree in psychology from George Mason University. It serves her well in real estate in helping her to quickly understand what her clients need and also in negotiating the best deal for them.
WORKING HARD FOR YOU
Homaira's years in sales and love for helping others is what fuels her in finding her clients the perfect home. She has an ability to really understand what is most important to her clients. Her Real Estate philosophy is "Buying or selling a home is one of the most important and emotional decisions a person will ever make. I want to make that process as smooth and as enjoyable as possible. It's really the biggest honor to be a part of something so important in someone's life."

In her spare time, she dines with her husband and both are self-proclaimed foodies. She enjoys high-intensity exercises, and incorporates that same intensity into Real Estate, not stopping until she can solve your mission. Most of all, Homaira always says clients are just friends she hasn't met yet!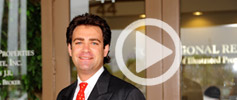 Jeff's video blog. Learn all the Tips and tricks of buying and selling Palm Beach Gardens real estate from Jeff himself.
Tune in now!
Jeff feels that picking your agent is like picking your doctor for delicate surgery. You want someone with an impeccable reputation, vastly experienced in negotiations...
Learn More

With over 8.9 Million Internet hits per month from CHRISTIE'S alone, Jeff's affiliations with Illustrated Properties, Leading Real Estate Companies of the World, Luxury Real Estate, Luxury Portfolio...
Learn More