About Heather
DIVING DEEP
Heather Towe is an avid scuba diver/rescue diver who loves exploring the world below the sea. She dives deep in everything she does for her clients in Real Estate. She's constantly searching for homes and goes the extra mile. While under water, she loves exploration and discovery. She also loves to serve others at critical times in their lives. Heather takes great pride in making the home buying/selling transition seamless through her constant communication, fierce negotiation skills, and her laser-focused approach. Heather will dive deep in finding the perfect home, the right buyer, and in building a life-long relationship with her clients. Let her dive into the Real Estate process for you!
PARADISE LIVING
Heather has an affection for the best that our slice of paradise has to offer. The sun, the salty air, the ocean, and the postcard sunrises and sunsets hold a special place in her heart. She enjoys scuba diving, biking, running, paddle boarding, and just relaxing in the beautiful tropical paradise of the Palm Beaches. Her passion for the outdoors has taken her all around the Palm Beaches through running, biking, and scuba diving. She loves the diversity of the area and the positive energy that comes from living in paradise!
ALL ABOUT THE COMMUNITY
Heather loves people and is actively involved in her church and other numerous charities. Her bubbly personality and high energy make her able to turn a rainy day into a day filled with sunshine. She lives to serve others and gets extreme pleasure in helping others. She knows that when the local community prospers, everyone living there also prospers. She is very passionate and her drive for success inspires others.
MASTERFUL BEGINNING
Heather grew up in Augusta, Georgia…home of the PGA tour's Master's golf tournament. Her father is a physician and her mother is a special education teacher. This is where she inherited her love of people. They taught her to be selfless, care for others, and protect and defend those who rely on her as their advocates. She was always taught to grow and improve at whatever she does in life. She is a constant student - learning, growing, and improving in everything she does in Real Estate to better serve her clients.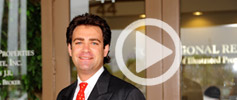 Jeff's video blog. Learn all the Tips and tricks of buying and selling Palm Beach Gardens real estate from Jeff himself.
Tune in now!
Jeff feels that picking your agent is like picking your doctor for delicate surgery. You want someone with an impeccable reputation, vastly experienced in negotiations...
Learn More

With over 8.9 Million Internet hits per month from CHRISTIE'S alone, Jeff's affiliations with Illustrated Properties, Leading Real Estate Companies of the World, Luxury Real Estate, Luxury Portfolio...
Learn More