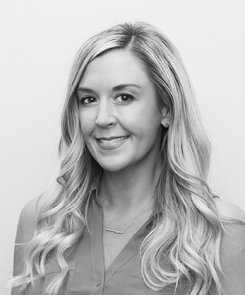 About Gabrielle
FAMILY BUSINESS
Gabrielle was destined to be a Realtor. Growing up, Gabrielle's grandmother had a successful brokerage and would take Gabrielle along with her on her Real Estate appointments. Gabrielle saw the way her grandmother interacted with others and always had a smile on her face. She learned how to treat people and listen to them in one of the biggest moments in their life, buying or selling a home. Gabrielle learned how to properly stage a home and could even be found with a paintbrush in her hand helping her grandmother freshen up the home. Gabrielle is a lifelong Realtor with extensive knowledge and experience of negotiating the best deal for you!
SALESWOMAN
Gabrielle has worked in sales and marketing her entire life. She has a bachelor's degree in communications and an Associate of the Arts in fashion merchandising. Gabrielle has worked for a Fortune 500 company and also in the retail and merchandising business. Her background includes extensive experience in sales negotiation and contract negotiation, which has taught her how to effectively communicate with her clients and negotiate the best deal. Gabrielle knows how to deliver results. It's all about client satisfaction and closing the deal!
CONSTANT COMMUNICATION
Gabrielle's #1 strength is following up with her clients. She loves all the various stages of a sales cycle from start to finish. Gabrielle's word is her bond, she means what she says, and will do everything to complete the deal for her clients. She partners with her clients, gives them choices, updates them, and provides them with a realistic outlook. You will always be up-to-date on the process with Gabrielle in your corner. Gabrielle loves meeting new people, talking to them, and helping them find their dream home.


SUNSHINE BABY
Gabrielle is a native of South Florida. She's seen the growth over the years and understands why people want to move to this beautiful slice of paradise she's called home her entire life. The gorgeous sunrises and sunsets, pristine beaches, palm trees, wildlife, and year-round beautiful weather are the reasons why she never left. Growing up on the water, Gabrielle loves to paddleboard, jet ski, boat, and find her serenity at the beach. Let Gabrielle help you find your slice of paradise!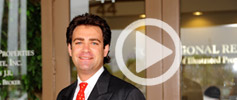 Jeff's video blog. Learn all the Tips and tricks of buying and selling Palm Beach Gardens real estate from Jeff himself.
Tune in now!
Jeff feels that picking your agent is like picking your doctor for delicate surgery. You want someone with an impeccable reputation, vastly experienced in negotiations...
Learn More

With over 8.9 Million Internet hits per month from CHRISTIE'S alone, Jeff's affiliations with Illustrated Properties, Leading Real Estate Companies of the World, Luxury Real Estate, Luxury Portfolio...
Learn More