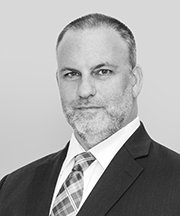 About Dan
THE ART OF NEGOTIATING


Dan spent a decade at the height of the trading boom as an equities trader in New York learning -- and succeeding in -- the art of the deal. 12-hour+ days, constant research, focus, tenacity, and nerves of steel honed his deal-making instincts. Dan brings that focus, energy, and commitment to his work at JeffRealty, where he tirelessly works for both buyers and sellers.



FOCUS ON CLIENTS


As an agent with Echo Fine Properties, Dan truly enjoys bringing this passion for deal making to his client families. "Back then, all that work was for my boss, and for me," Dan says, looking back on those heady years. "Now I put my energy and focus toward helping others to find their best deal." These days, Dan works just as hard, but as he says, "instead of looking at numbers all day, I get to shake hands and bring people together."



WHAT HE LOVES ABOUT OUR AREA


Dan loves being back in Florida. Together with his "best friend" and girlfriend, Judy, they enjoy the active city life that downtown West Palm Beach has to offer. "We're avid 'foodies,'" says Dan, "so we love the downtown lifestyle. There are so many great places to eat and it keeps getting better." Dan grew up in Jupiter and Palm Beach Gardens and has spent years in our area. From Jupiter to Palm Beach Gardens to Singer Island and farther south, he knows the best of what each community offers. An avid outdoorsman, Dan likes both surf and turf, whether scuba diving, hiking, bass fishing, or riding motorcycles.



A STRONG GUIDE


Dan is also a family man and dotes on his niece and nephew when he can. His sense of commitment towards his family and his work speak to the core of who he is. "I'm at my best when someone needs me," he says. He exudes confidence but holds a quiet, peaceful demeanor. While the world around him is in a flurry (like during contract negotiations), Dan is an anchor of calm and focus.



HIS COMMITMENT


"When I work for a client, they get me 100%. I don't stop working for them until they're completely satisfied and I've brought them the best deal I can. I offer dedication, perseverance, a strong work ethic, and the instinct for finding the best deals for my clients. I am extremely loyal."



HARD WORK + BEST TOOLS = SUCCESS


Dan's strong work ethic is matched with the most thorough marketing program any local realtor can offer. Echo Fine Properties' dominant Google presence, in-house IT, in-house photography, in-house social media, buyer concierge, full-time administration, exclusive marketing database of 60,000 subscribers, Palm Beach Post full-color presence, gorgeous marketing material, and networking in other communities, coupled with Dan's unmatched selling skills, assures the best deal for his clients.



THE PERFECT MATCH


Let Dan show you the best Palm Beach County has to offer and how a skilled negotiator can make the difference between a sale and a great deal for you. Together with the resources of the Echo Fine Properties team, Dan can show you the art of the deal.
Dan's Letters of Recommendation
Dan strives to meet all client needs and takes all feedback very seriously. Here are some of the letters from clients who have worked with Dan.
Luke Nill - West Palm Beach -
Dan,

I love my new place. Thanks for putting everything together, I appreciate all your time. Your service was professional and reliable. I will be recommending you.

Thank You,
Luke Nill
Mark Mather - Turtle Creek -
I would like to recommend Dan Friedman. Dan was very caring and understanding. Working with him we found our vacation home. Dan was diligent and compassionate with us since we saw a lot of places in a short period time. I recommend that you use Dan Friedman for all of your real estate needs.

-Mark Mather
Elizabeth Hornsby - Ellanamar, Downtown West Palm Beach -
Dan,

For many years people would tell me about how difficult and stressful finding a home and then buying the home is. I'm very impressed about how that wasn't the case for me. You are an absolute wonder real-estate agent. You listened to what I was looking for and you never pushed me onto something that any other agent would have. You did so much research and put so much personal thought into everything from whether the neighborhood was safe for my daughter to the amount of gas I would be spending to and from work. I loved how you handled all details of everything and followed though till the end. It was great that you printed all the details of all the homes for both me and my daughter. I can't wait for you to see how the new house looks!!

Not only will you be my agent next time I even think about buying another house, but I feel I gained a friend.

Sydney and I thank you for making us both very happy.

Elizabeth Hornsby
Ron, Sherry, and Danielle Simon -
Dear Dan,

I just wanted to take a minute to let you know what a great experience it has been having you as our Realtor. You did a phenomenal job in finding the property of our dreams. You listened to our wants and needs, analyzed information, and found the perfect home in the best development for our family. We have used numerous realtors over the years, but we wanted to let you know that you are, by far, the best. We can't thank you enough for your professionalism, your talents, and for treating us like family. You made us feel like we were special.

Sincerely,
Ron, Sherry, and Danielle Simon
Linda Russell - Palm Springs -
Hi Dan,

Thank you so much for your help in selling my house. The knowledge and experience of you and your team were exceptional. I really liked the eight page brochure that you created to help showcase the property. It was a very smooth process from the beginning throughout the closing. Thank you once again.

Linda Russell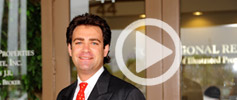 Jeff's video blog. Learn all the Tips and tricks of buying and selling Palm Beach Gardens real estate from Jeff himself.
Tune in now!
Jeff feels that picking your agent is like picking your doctor for delicate surgery. You want someone with an impeccable reputation, vastly experienced in negotiations...
Learn More

With over 8.9 Million Internet hits per month from CHRISTIE'S alone, Jeff's affiliations with Illustrated Properties, Leading Real Estate Companies of the World, Luxury Real Estate, Luxury Portfolio...
Learn More