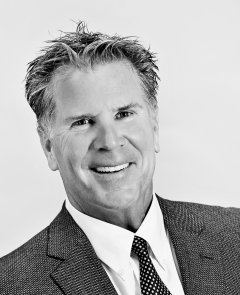 About Chris
CHRIS BURKE
specializes in the best our area has to offer – luxury golf and waterfront homes. He uses his extensive knowledge of the outstanding golf courses and communities in our area to forge key relationships and connect sellers with the right buyers. A deep listener and strong negotiator, he devotes his full attention and resources to each client through and after the sale.


BACKGROUND
Chris graduated in Florida before returning to his home state of Massachusetts. He worked as a sales manager with Verizon for two decades, overseeing 24 stores and managing 100+ employees. His experience in client relations, project management, negotiation, and financial analysis has given him the tools he needs to succeed in today's fast-paced real estate environment. "I've learned to move quickly between these roles," says Chris. "I'm comfortable handling complex, multi-tasking situations."
GOLF AND REAL ESTATE
As a scratch golfer, Chris is a familiar and welcome face at the most prestigious courses in the Palm Beaches. While in Massachusetts, he worked his way up the ranks of the Massachusetts Golf Association where he competed on the tournament circuit and participated in many state amateur championships. In Palm Beach he has earned the respect of golfers and staffers on dozens of our area's courses and is the current club champion of Frenchman's Creek. Chris knows the members, the courses, the caddies, and the "personality" of each club like the back of his hand. He works to find the perfect match for his clients' lifestyle, golf style, and home style.

HARD WORK + BEST TOOLS = SUCCESS
Chris' strong work ethic is matched with the most thorough marketing program any Realtor can offer. JeffRealty's dominant Google presence, in-house IT, in-house photography, in-house social media, buyer concierge, full-time administration, exclusive database of 85,000 subscribers, Palm Beach Post presence, gorgeous marketing materials, and networking in other communities, coupled with Chris's unmatched selling skills, assures the best deal for his clients.

INTEGRITY ON AND OFF THE COURSE
Chris is meticulous about taking care of every detail long before any problems arise. He is always available for his clients, makes the most of their time, and has their best interests at heart. "On the golf course, a handshake means as much as a contract", says Chris. "Word of mouth is how I've developed my relationships in business and in life for more than 30 years. I believe trust is everything. It's the key to being liked and respected. When I give a friend or client my word, they know I mean it."
Chris's Letters of Recommendation
Chris strives to meet all client needs and takes all feedback very seriously. Here are some of the letters from clients who have worked with Chris.
Joseph Kelly -
Chris:

You are right on!! One of the last things I noticed is that this home was not constructed as CBS. It was frame and concrete. Using your advice to stay away from any home that is not CBS we decided that this one would not work. The basic design of the home was not bad. But frame construction will not work. Very pleased that you are representing us and not looking just to make quick sale. Your approach will grow your business and make lasting friendship with your clients. Good work!
Terri & Ed Orlando - Frenchman's Creek -
Our experience in purchasing a home in Frenchman's Creek could not have been more smooth or seamless
thanks to our agent, Chris Burke.

His professionalism came through in every way. Chris went beyond his role as an agent to help us
navigate through the process.

We could not have picked a better broker!

Regards,

Terri & Ed Orlando
Daniel Gale Sothebys International Realty, Manhasset, NY
Kelly & David - PGA National -
Chris,

My husband and I want to thank you for finding the exact condo and view we were looking for. We love the condo and the area. Working with you was such a pleasure. Your professionalism, knowledge of the area and attention to detail is what made this purchase go so smoothly.
We will definitely refer you to friends that will be relocating to the Palm beach area!!

Thanks again Chris

Kelly & David
Adele Fine - Frenchman's Creek -
My husband and I just purchased a home at Frenchman's Creek . We could not have been happier with our broker ..Chris Burke was amazing and great at what he does! He was absolutely delightful to work with, extremely knowledgeable, sincere, patient and honest. Most importantly he listened to us and our needs and took us to appropriate properties not wasting anyone's time.
Since Chris lives at Frenchman's Creek and is an avid golfer he knew the community inside and out ..With his friendly and outgoing personality he introduced us to everyone that crossed our path. Even when I called to ask him about the "men's gin game" he was able to answer all my questions!
We were nothing than pleased with his expertise and we credit him with a smooth and stress free buying experience.
Thank you Chris!
Adele Fine
Jim and Ronni Oxley - PGA National -
Chris Burke from Echo Fine Properties found us a home on the championship golf course at PGA and sold our home at PGA all in one month. He was always in tune with our wants and must haves. He negotiated a great deal for us and with the help of his team got us top dollar for our home. He answers calls and texts immediately and even while on vacation stayed in touch with us as we had a lot of questions about selling and buying a home. We couldn't have had a more engaged realtor on our side than Chris Burke and I can't sing his praises too loudly. If you are buying or selling a home in the Palm Beach Gardens area you can do no better than Chris and Echo Fine Properties.

Sincerely,

Jim and Ronni Oxley.
Michelle, Gregg, Rachel & Gabrielle - Hidden Hollow -
Chris made house hunting an absolute pleasure for our family. His pleasant nature, professionalism and knowledge helped us land the perfect home. We are very happy here and consider Chris not only our realtor but a lifelong friend.

Best regards,

Michelle, Gregg, Rachel & Gabrielle
Andrew Kaplan -
Chris

Paulina and I wanted to send a note of many thanks for finding us our dream condo so fast!

We appreciate you paying attention to what was most important to us-beach front view, 2 bedroom, newly renovated, gym and beautiful an updated building.

You made the process painless and fun! We also appreciate all the follow up with helping us close our loan and working with the current owner to make sure the transition was very smooth!

We will be referring all our friends looking for property in this area to you!!

Regards.

Andy


Andrew Kaplan
Richy Werenski - Bay Hill Estates -
Hi Jeff,

I just wanted to share with you how great of a job Chris Burke did helping me find my home in The Preserve at Bay Hill Estates.

Chris spent a lot of time figuring out all of my wants and needs. Knowing the area as well as he does, he had three to five homes that he thought I would be very interested in. But he made sure that I looked at many more to make sure that we didn't leave any stone unturned.

And when it came time to start negotiating with sellers, it was all about my needs. Chris just knows the market so well. No matter how much I liked something, he would not let me overpay and made sure that I got the best deal possible.

Chris also helped make the financing a breeze and he also made sure that he was there for every inspection that was needed so he could answer any question that could possibly come up. He even went as far as meeting the movers at the house when our furniture was delivered.

I am now in a home that I never dreamed was possible thanks to Chris. When the time comes for me to sell my home and purchase another one, I would never consider using anyone but Chris!

Sincerely,
Richy Werenski
Mark Kirk - Estpointe -
Chris made finding the perfect golf winter home a breeze. He was able to understand our desired features in both the home and community allowing us to narrow down our search based on his knowledge. The viewing process was great as it gave an overview of the available properties while reinforcing the things that would be most important for us in a home.
Once we found the right place, Chris was able to get the seller to accept a multiple offer scenario same day. Because he did such a good job, I do not think that I will need his services again, but I wholeheartedly recommend and will be referring all my friends his way.

Mark Kirk
Tony and Ali Coba - Abacoa -
For many of us, buying a house is dream come true but sometimes it can also be a nightmare. Very much depends of the people you work with at finding your dream place. My husband and I, were lucky enough to have Chris Burke as our agent. His charisma and enthusiasm make all the process very easy, he did only help us to find a place but represented us all the way through the process. He was on top of every single detail since the beginning. Always answered my calls and questions with patient and professional. We highly recommend him to anybody that is looking to find the house of your dream.

Sincerely

Tony and Ali Coba
Dan Peters - Jupiter -
We've worked with many real estate agents over the years, but never one as dedicated and talented as Chris. He listened well and was incredibly patient with us as we sorted out exactly what we wanted. His knowledge of the area and efforts to match us with a home that we would be happy in were both off-the-charts. He fully represented our interests throughout the process, and has been of great assistance to us even after the close. I would highly recommend Chris to buyers in the Jupiter area.
JoAnne and Jack Burley - Bay Hill Estates -
Chris Burke has been an outstanding sales associate from the Echo Fine Properties. In the beginning my husband and I described to Chris the kind of home and features we wanted to purchase. Chris did the research in finding only those homes in the Palm Beach Gardens and Bay Hills Estates areas that matched our needs. He took the time to identify the housing specs and price points that we might consider. His insight and subsequent advice was right on point from start to finish. We are pleased with our new home and we feel that our time was well spent. Now we have a beautiful home, a future golf buddy and a good friend. Chris Burke really made the difference!

JoAnne and Jack Burley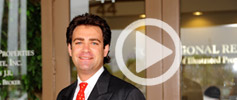 Jeff's video blog. Learn all the Tips and tricks of buying and selling Palm Beach Gardens real estate from Jeff himself.
Tune in now!
Jeff feels that picking your agent is like picking your doctor for delicate surgery. You want someone with an impeccable reputation, vastly experienced in negotiations...
Learn More

With over 8.9 Million Internet hits per month from CHRISTIE'S alone, Jeff's affiliations with Illustrated Properties, Leading Real Estate Companies of the World, Luxury Real Estate, Luxury Portfolio...
Learn More