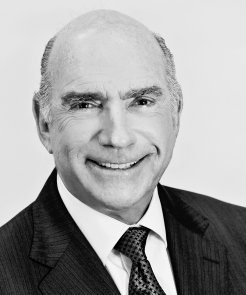 About Cary
Cary's Philosophy


Cary is looking for the client who wants an exceptional realtor to represent them. Cary works 7 days a week and will tackle your project, whether on the buy or sell side, like it's his only project. He will give you his undivided attention, his vast background of knowledge, and expertise. Cary loves the real estate business and his enthusiasm is infectious.
Background: Economics, Law, Entrepreneur


You will find Cary's background rather unique among real estate professionals. He has dual degrees in finance and economics from the University of Illinois. He later earned a Juris Doctor at DePaul Law School in Chicago and was admitted to the Illinois Bar. Rather than following a legal career, he opted to enter the family home furnishings textile business. As an entrepreneur, he grew the textile business over a 30-year period 20-fold and successfully sold it to Leggett and Platt, a Fortune 500 Company.



Jupiter, Florida: Golf & Real Estate


In 1998, Cary moved to Admirals Cove in Jupiter, Florida to escape the harsh winters in Chicago. Once a low single-handicap golfer, 2 back operations forced Cary to give up golf and pursue a 2nd career in Real Estate, joining his son Jeffrey, the #1 agent for Illustrated Properties out of 703 agents. Quite proud of his son, with Jeffrey's training and Cary's entrepreneurial skillset, it soon became apparent that Cary's primary role would be to work with high net-worth clients, a natural fit given his background.



Past Sales


Cary has sold homes, condos, and vacant land on the north end of Jupiter Island to Boca Raton on the south end. He specializes in properties in excess of $1 million, in gated golf and non-gated communities such as The Bear's Club, Admirals Cove, Old Palm, Old Marsh, Frenchman's Creek, Mirasol, Jupiter Key, Singer Island, Oceanfront, Intracoastal, and Loxahatchee River.



New Construction, Staging, Design, Furnishings


Cary's background in art & design and his trained eye have given clients confidence in allowing him to suggest proper staging of homes and properly preparing your home for sale. Most buyers have difficulty with cluttered interiors, unusual paint colors, and neglected areas in need of repair. Cary will suggest you get your home pre-inspected and correct everything the inspector finds of significance. This will keep deals from falling apart or your buyer from asking for a substantial discount on closing day.

On the buy side, Cary's background has given clients confidence in allowing him to suggest purchases of not only existing homes, but tear-downs, remodeling, and new construction. He currently has 5 houses under various stages of construction where he has helped with both the architecture and interior design. He knows the honest builders and interior designers, as well as the ones to stay away from.



Negotiation


Cary is 'in his element', so to speak, negotiating on behalf of his clients. He loves that part of the business. He is a seasoned, professional negotiator, having bought and sold 100s of millions of dollars of real estate and textiles. Cary will go to battle for you and you can be assured he will not leave any money on the table.



Father and Son, Their Work Ethic


Both Cary and Jeff have always had an enormous work ethic; they can be found rising early and working late into the night to service their clients. Together, father, son, and the Echo Fine Properties team sold and rented over 250 properties last season.
Cary's Letters of Recommendation
Cary strives to meet all client needs and takes all feedback very seriously. Here are some of the letters from clients who have worked with Cary.
Mike Kiley - Old Marsh -
I have had the good fortune to work with Jeff Lichtenstein several times in the Palm Beach County area.
Jeff sold my first home in PGA National in 2002, and my second home in the prestigious community of Old Marsh in February of 2013.
Jeff has a skill for identifying realistic price points needed for an expeditious sale. Most recently, Jeff came in, showed me the market and showed me the homes mine would be viewed and compared to by potential buyers. (We actually went to some of these homes.) With this information, we were able to price the house to sell.
Initially, I used another realtor trying to sell the home. I had quite a few showings but no offers.
When Jeff took the listing, I had "showings" with offers. We turned down two offers before accepting a cash offer with few contingencies--close to our sale price. When you know you are priced correctly, it is easy to turn down less attractive offers, and wait for the right offer.
Jeff is skilled at picking out the "things that need to be done" to sell a home. Several years ago, when I first used Jeff, he identified some landscaping issues. This time, he identified some curtain and picture issues. Both problems were corrected, and shortly thereafter, we started getting offers on the house.
Jeff recently added his father Cary to his team. Cary is a successful businessman from Chicago, who sold his business and moved to Florida. Like many successful people, Cary needed a new challenge and began working with Jeff. Cary is charming, very intelligent, and adds a generational dimension to the team which widens the Lichtenstein appeal.
Jeff is simply the best. If you want to sell your home, call Jeff Lichtenstein.
Daniel & Arlene Kantor - Admirals Cove & Jupiter Country Club -
Dear Jeff & Cary:

I have been remiss that in all this time I have not called you with regard to the sale of 252 Eagle and the purchase of 103 Tresana..
Our feeling is you and your firm did an exemplary job in selling our home and aided in the purchase of our new home.
Your marketing was was absolutely outstanding with regard to content, color and product presentation..

Very Best,

Daniel & Arlene Kantor
Jeff & Lisa Dickerson - Bay Hill Estates -
Hi Jeff,

Just wanted to let you know how happy we were with with you and your team. It was a pleasure to work with you all!

You did an amazing job at marketing our home - from the photographer who took incredible photos for the marketing brochure (including aerial shots), to newspaper ads, open houses, and your well designed web site. It was because of your professionalism that we received a full price offer as well as a back up offer.

We would also like to thank Cary for getting us the first choice home site in our new neighborhood. But he didn't stop there, he accompanied us through the design process and guided us with his artistic and seasoned expertise.

We would highly recommend Jeff, Cary, and his entire team. They went above and beyond to sell our home and find us a new one.

Sincerely,

Jeff and Lisa Dickerson
Dan & Corrine Reed - Old Marsh -
Cary,

When you do a job, you really do it right. Thanks for your hard work - it was greatly appreciated. Hope you have a wonderful summer!

Fondly,

Corrine & Dan
Lynn McKee - Loxahtchee River -
Thanks to you and Cary, your truly amazing Dad, both property sales were
successfully completed. I appreciate all the help and support I received throughout a very complicated sales process.
Mike & Kimberly McKinnon - Admirals Cove -
After the closing & before the family arrived that week, we were able to get a lot of initial items accomplished at the house but still have a ways to go before moving. We know how hard both you & Cary worked for us to get the transaction executed & closed. Jamie, we especially recognize your effort and the time that you put in while we were back in Tennessee making sure that the repairs as well as other issues were resolved to our satisfaction. It was very meaningful to be represented by an agent who worked so conscientiously & diligently to achieve and accomplish our goal of finding and closing on the right home for us.

We certainly look forward to working with you again in the future and want to thank you and the entire Illustrated Properties team for helping a difficult buying process go as smooth as possible!

Mike & Kimberly McKinnon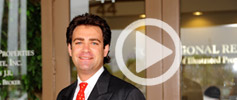 Jeff's video blog. Learn all the Tips and tricks of buying and selling Palm Beach Gardens real estate from Jeff himself.
Tune in now!
Jeff feels that picking your agent is like picking your doctor for delicate surgery. You want someone with an impeccable reputation, vastly experienced in negotiations...
Learn More

With over 8.9 Million Internet hits per month from CHRISTIE'S alone, Jeff's affiliations with Illustrated Properties, Leading Real Estate Companies of the World, Luxury Real Estate, Luxury Portfolio...
Learn More