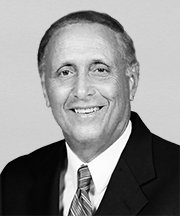 About Bob
HAPPY FACES
Bob Bulitt has everything you would ever want in a Realtor. Deep knowledge of the Palm Beaches, excellent listening skills, analytical selling abilities, fun to work with, master negotiator, closer and communicator. But what sticks out about Bob is the "kick" he gets from seeing his clients' faces the first time they walk into the house once the house closes. Seeing someone else happy is what he is all about.
CANDY AND GIFTS
Bob likes people. He talks to anyone. Ever since he was a boy, Bob had a natural curiosity to find out people's stories. He likes to learn from them and it broadens his own horizons. Bob's Dad was in the candy business and was a workaholic which is where Bob got his work ethic from. After getting his degree in Business from American University in Maryland, Bob represented gift and accessory lines and owned several gift and accessory stores. He managed a large team and supplied goods to all the major and small department stores in the Northeast.
FAMILY IN THE PALM BEACHES
Bob moved to Florida in 2003 and has been in Real Estate ever since. Him and his wife Marci can literally go out with a different couple each night in Florida. In his spare time Bob enjoys golf and has played all the area courses. His wife Marci is an artist and also helps Bob with home staging. Their son is a successful family lawyer and author in Maryland. Their daughter and family live here in Palm Beach Gardens and she always helps out in Real Estate when Bob has questions about the school system.
REAL ESTATE SINCE 2003
Bob is a pros pro. A lifetime in sales means you can expect to have a one-on-one relationship with him. Bob knows how to listen to your wants and needs as well as ask the right questions to find the perfect home or to communicate your homes attributes. His style is to make you aware of everything. At the end of the day he looks forward to seeing you happy and satisfied, as he gets his pleasure from doing something nice.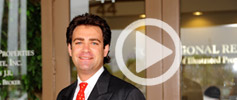 Jeff's video blog. Learn all the Tips and tricks of buying and selling Palm Beach Gardens real estate from Jeff himself.
Tune in now!
Jeff feels that picking your agent is like picking your doctor for delicate surgery. You want someone with an impeccable reputation, vastly experienced in negotiations...
Learn More

With over 8.9 Million Internet hits per month from CHRISTIE'S alone, Jeff's affiliations with Illustrated Properties, Leading Real Estate Companies of the World, Luxury Real Estate, Luxury Portfolio...
Learn More