The city of West Palm Beach is known for its vibrant downtown with shops and restaurants at CityPlace and Clematis Street, proximity to the beautiful Palm Beaches, and FREE transportation. These factors make West Palm one of the best vacation or 2nd home locations in the country!
The West Palm Beach Downtown Development Authority (DDA) was created in 1967 as an independent special taxing district. Its purpose is to promote and enhance a safe, vibrant Downtown for residents, businesses and visitors through the strategic development of economic, social and cultural opportunities.
The trolley service is free and can take you anywhere in downtown West Palm! Whether you are running errands, shopping, heading to work or going to a social event, there is a trolley to take you there. There are 3 lines to help you get around: Yellow, Blue and Green.
The Yellow Line takes you to visit your favorite shops, restaurants, attractions and the Waterfront. This trolley connects the Kravis Center, CityPlace and Clematis District. This line runs every 15 minutes.
The Green Line gets you from the Tri-Rail to Downtown West Palm. This line is used mostly by commuters and is also helpful for visitors and local students. The line runs every 15 minutes.
The Blue Line allows you to travel from Downtown West Palm to Northwood Village and fantastic shopping at the Palm Beach Outlets. This line runs every 30 minutes.
In addition, residents and visitors now have a unique alternative to get around using Free Ride. Free Ride is an environmentally friendly electric shuttle that operates around midtown and downtown West Palm Beach. It runs from 10 a.m. to 10 p.m. during season. This service is good for the town, the sponsors and the riders. Sponsors pay for custom exterior advertising, making the service completely free to riders
With so many ways to get around at no cost to you, how can you pass up visiting or living in West Palm Beach?
Would you like to be featured in the downtown "West Palm Beach" Spotlight or know someone who would? Let us know! Send an email to Lanae@EchoFineProperties.com.
Lanae Barnes is available to handle all your questions and real estate needs. Give her a call at (561) 236-9617 or email her at Lanae@EchoFineProperties.com.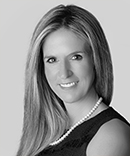 Lanae Barnes

561.236.9617