Derelict and sunken vessels have become an issue in Palm Beach County, especially around Singer Island following Hurricane Irma. A law went into effect a year ago, giving boat owners 30 days after being notified to remove or fix their derelict boat. If no action is taken, fines start at $50 then increase every month after that.
Despite the passing of the law, Gregory Reynolds, said more must be done to tackle this problem. Reynolds is the executive director of the Lagoon Keepers, an organization dedicated to keeping our waterways clean. The Lagoon Keepers cannot remove derelict vessels until law enforcement completes a derelict case on the vessel. This can be a long and expensive process and information tends to get lost along the way.
Law enforcement tends to lose track of boats' owners. "You lose registration on a vessel, you lose contact on with the registered owner, and you don't have anybody to turn to." So far, the Lagoon Keepers have removed 15 vessels, bringing the total to 275 boats in the last 12 years.
See some photos of derelict vessels around Singer Island in the aftermath of Hurricane Irma.
Would you like to be featured in the downtown "Singer Island" Spotlight or know someone who would? Let us know! Send an email to Lanae@EchoFineProperties.com.
Lanae Barnes is available to handle all your questions and real estate needs. Give her a call at (561) 236-9617 or email her at Lanae@EchoFineProperties.com.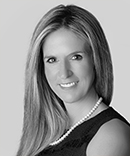 Lanae Barnes

561.236.9617