Email a photo of your dog or cat dressed up in their best Halloween Costume for us to post to our Facebook page at Lanae Barnes Palm Beach Real Estate. The winner will receive a pet gift basket valued over $100 and your pet will be featured on our Facebook page and may be featured in future marketing promotions by Lanae Barnes and Echo Fine Properties/Illustrated Properties.
How do I enter my pet?
Step 1 Email your favorite photo of your pet to Lanae@echofineproperties.com
Step 2 Include your name, phone number and your pet's name, and the community where you own a home. Restricted to Palm Beach County homeowners.
Step 3 Get family members, friends to vote (like) for your pet on our Facebook page.
All pictures will be posted online at LanaeBarnesPalmBeachRealEstate Facebook page and may also be posted at echofineproperties.com and be used in future marketing. *No purchase necessary to enter* *Only one submission per pet*
The last day to enter is October 20, 2017. Send pictures of your pet to: Lanae@EchoFineProperties.com.
Lanae Barnes is available to handle all your questions and real estate needs. Give her a call at (561) 236-9617 or email her at Lanae@EchoFineProperties.com.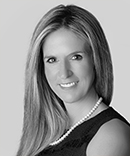 Lanae Barnes

561.236.9617