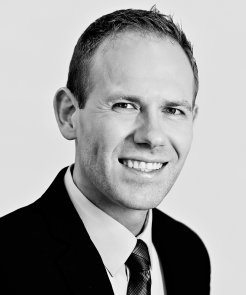 About Blake
BACKGROUND
Blake is a sharp negotiator with more than a decade of local buying and selling experience throughout Palm Beach County. His knowledge of contracts, broad experience in home and condominium sales, and "straight shooter" approach means his clients get a trusted guide with a keen eye for the best deals in a quickly changing market.
A LIFE OF SALES
You could say Blake has been in customer service since before he could drive, working with his father as he managed upscale country clubs throughout the US. Blake continued work in high-end properties through college. After graduating from Penn State with a degree in marketing, Blake and his wife, Lauren, moved to the Palm Beaches where they live now with their Beagle, Toby, and newborn, Connor.
WHAT HE LOVES ABOUT OUR AREA
Real estate is a 24/7 job, but when he is not assisting clients, Blake is enjoying all that Florida has to offer. "I have a love for the ocean and enjoy snorkeling, fishing, kayaking, and relaxing on the beach," says Blake. As a serious hobby, Blake enjoys taking care of his large saltwater aquarium.
LEARNED FROM THE BEST
Blake honed his work ethic and eye for detail while working for noted real estate magnate Jeff Greene. As the leasing manager at The Strand in West Palm Beach, Blake successfully negotiated hundreds of condominium rentals, while also co-managing the facility. Blake is now the showing manager for Jeff Lichtenstein's # 1 team.
COMMUNICATION IS KEY
"I'm always direct and honest with my clients," says Blake. "I don't leave anything out. I want them to know what's going on, all the time." Blake starts by taking the time to learn in depth about his clients' needs and goals. "I don't just ask their budget," he says frankly. "I want to know who they are, what their values are, and what's important to them so I can guide them to the best possible home. On the listing side, it's the same thing, as I need to listen to what the Buyer is looking for and communicate why the home we are representing is the right fit."
AN AWESOME EXPERIENCE
Blake loves what he does and is driven by his clients' satisfaction of making each transaction stress free, enjoyable, and getting them a great deal.
Blake's Letters of Recommendation
Blake strives to meet all client needs and takes all feedback very seriously. Here are some of the letters from clients who have worked with Blake.
Syd & Heather - Hidden Hollow -
Blake,

We cannot thank you enough for all that you did to find us this beautiful home. We are truly happy here and well, we wouldn't be here without you, so thanks!

Finding a home in West Palm Beach area is a difficult process, especially if you don't already live here. Add to that a large dog and a cat and let's just say, it was complicated. Homes come and go in a day, so you have to be on top of it and have someone who is looking out for your best interest. We would find homes online, call the listing Realtor and the homes would be gone by the time we reached someone. I can't tell you how many realtors we talked to, we would find one we liked, ask them if they would be our realtor, they would say yes, but in the end, when the day of showing apartments and houses were done, so were they. You were so different. You weren't just our 1 day realtor. You worked with us, we found a location and you showed it to us several times. We thought, this is it, this is perfect, in the end, it wasn't, but you didn't just walk away, you stayed with us, you listened to our needs, were responsive, sent us listings for the type of properties you thought would fit our needs and were pet friendly. It took time, it took patience and persistence and you were the only one who stood by us until we found our home.

Also, don't forget to tell me what sauce you would like, if you want to buy a jar, that's fine, but we are going to give you a jar as well. Let me know so we can get it to you!


Thank you again Blake, we will be telling everyone about you!

Syd & Heather
Usha - Downtown West Palm Beach -
I have known Blake for about 3 years now and had the pleasure of working with him as my realtor when looking for a condo in Downtown West Palm Beach. Blake's knowledge about the downtown real estate market is multi-faceted and he is most certainly able to do more than the average agent. I appreciated his ability to advise me though the entire process with my tight moving time-frame. He was there to help and support me in every possible way needed. In addition, he is very patient and looks for the best interest of the client. I wouldn't hesitate to recommend Blake to any person who is looking to rent, buy or sell a home, as well as seek his service in any of my future real estate transactions.

Sincerely,

Usha - Downtown West Palm Beach
Nohemi Gonzalez - San Matera -
"I have worked with Blake twice while looking for a place within Palm Beach County. Both times that I worked with him he was extremely helpful and very responsive. I had very selective criteria when it came to finding a new place and I was very picky about what neighborhood I wanted to live in. Blake was very proactive about finding several places for me to view and he was very flexible with his time as well. Within a short period of time I had a new place to live that met all of my needs and I'm very pleased with how quickly the process went. My family and I thank Blake very much and I would highly recommend working with him."

Nohemi
San Matera - Palm Beach Gardens
Steffanie Ngo-Hatchie - West Palm Beach -
"Blake made a potentially stressful move from New York City to West Palm Beach so easy. I contacted him a couple months before as I was trying to learn more about the market, and he answered my questions and sent me listings so I knew what I was dealing with. When I visited to find an apartment, Blake had our day carefully planned, showed me three great options, and three hours later I signed on an apartment! I never felt pressured, Blake was very patient, and he listened to my priorities and kept me in budget. I am very grateful and happy with my new place!"

Thanks,

Steffanie

Loftin Place - Downtown West Palm Beach
Brian Ward - San Matera -
I had my 2-bedroom condo in San Matera posted on Zillow as For Sale By Owner. After not having much luck obtaining any serious traffic or offers, I decided to reach back out to Blake with the hopes of getting the condo sold as quickly as possible. Blake responded promptly and set an appointment to meet with me at the condo to discuss services and recommended pricing. I found Blake and Jeff Lichtenstein to be very professional and knowledgeable about the current market in San Matera. I decided to list with them during our meeting and they placed the condo on the market immediately.

Right off the bat we had multiple showings and had an offer come in within the first week. While the initial offer was under asking price, Blake was able to negotiate to a full price deal. After the terms of the contract had been accepted, Blake kept me updated every step of the way to closing. His office was also very organized and we were able to close on the condo within 2 weeks after the contract had been executed. I would say my overall experience with Blake was excellent and I would recommend him to others looking to sell their home or condo."
Chris and Jennifer Tipton - Jupiter Pines, Tequesta -
Blake,

It has been very pleasurable for us to work with you and we appreciate all of your help along the way.

We couldn't imagine having a better agent to represent us or to handle our interests. Thanks again and please accept our sincerest praise for your professionalism and service.

Regards,

Chris and Jennifer Tipton
Susannah Carr - Jupiter in The Pines -
"We had the absolute pleasure of working with Blake Tyson during the sale of our home, which we had resided in for the past 34 years. Blake was extremely polite, professional and went above and beyond the call of duty!

Blake knew the area/comps very well and helped us to price our home accordingly. He made showings a breeze by communicating each request to us and would personally accompany each showing and give us immediate feedback. Within a month we ended up having 4 offers on the table at the same time, which Blake negotiated to get us $11,000 above our asking price.

Not only did Blake do a great job with negotiations, he also helped us manage our move by referring vendors for movers and junk removal. We had a problem with our first moving company who cancelled on our moving day, but we were able to get another moving company on short notice, that Blake recommended, to come out within the next couple days. While this did put us behind schedule, Blake said he was going to make sure we didn't miss our closing date.

Closing day arrived with the closing scheduled for 4pm and we still needed to move a ton of furniture and junk out of the home. This is where Blake not only showed his commitment to the sale, but also to us as people. Blake showed up first thing in the morning in jeans, a t-shirt and gloves and went to work helping us get everything out of the house. He even loaded up our uhaul for us! If that's not going above and beyond, I don't know what is.

Not to mention, Blake also helped us find our new home in Jupiter. He made that an extremely easy and stress free process. All we can say is we couldn't be happier with the service we received from Blake Tyson and Illustrated Properties in general. I would recommend Blake to anyone looking to buy or sell their home in the future. Blake makes you feel as though you are his only client! Even after the sale, he has still stayed in touch.

Thank you again for everything Blake!

Susannah Carr
Gregory and Patricia Quinn - Phoenix Towers, Singer Island -
Dear Blake:

Patty and I want to thank you for all the time that you invested in locating a home for us. As newcomers
to the state, you quickly established yourself as the one real estate agent that we could depend on in
terms of punctuality and willingness to accommodate our needs. You helped us immeasurably, not only
in finding us a great deal on the home of our dreams near the beach, but in renting one first and
standing by us in our attempts to reconcile difficulties with the landlord. Your involvement compelled
the landlord to rebate us an additional $495.00! Patty and I look forward to working with you in the
future and will gladly recommend your services to anyone needing a real estate professional.

Gratefully,

Gregory and Patricia Quinn
Phoenix Towers, Singer Island
Rita Hawkins and John Johnson - Cypress Ridge - Tequesta -
We were very pleased with your successful efforts to sell our home in Tequesta. You are very thorough and extremely polite and easy to work with. In addition, it was your professionalism and drive that contributed greatly to the quick sale. You are certainly a great asset to JeffRealty! Thank you!

Rita Hawkins and John Johnson
Cypress Ridge - Tequesta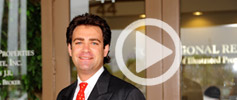 Jeff's video blog. Learn all the Tips and tricks of buying and selling Palm Beach Gardens real estate from Jeff himself.
Tune in now!
Jeff feels that picking your agent is like picking your doctor for delicate surgery. You want someone with an impeccable reputation, vastly experienced in negotiations...
Learn More

With over 8.9 Million Internet hits per month from CHRISTIE'S alone, Jeff's affiliations with Illustrated Properties, Leading Real Estate Companies of the World, Luxury Real Estate, Luxury Portfolio...
Learn More