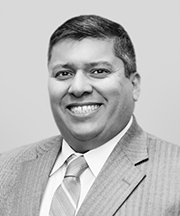 About Berto
ROLL UP HIS SLEEVES
From Berto you can expect to get phenomenal service, work ethic, follow up, intelligence and someone who really listens and cares about you. Berto's inspiration comes from his Grandfather who helped raise him along with his Grandmother. Berto's Grandfather, whom he was named after, was never afraid to roll up his sleeves and put in an honest day's work. Berto learned at a young age to work for what you want and always be the best at what you do. Berto's word is his bond, he says what he means and means what he says. He is honest, straight to the point, and uses research and facts to make a point.
AN ALTITUDE ABOVE
Years before he entered Real Estate, Berto worked in the aviation business as an aviation broker, buying and selling airplane parts. You can say he's in another altitude when it comes to negotiating the best deal possible. He was able to prosper selling nuts and bolts so just imagine what he can do when selling your home or finding the perfect home for you. Berto is the captain of follow-up and listening to his client's needs & wants. He loves to interact with people, has a great sense of humor, and is able to build a trustworthy relationship that lasts beyond the transaction.
SMILE BERTO
Berto has 5 children and takes great pride going to work to help provide for their futures. He shows up with a big smile on his face and an infectious giggle. Berto loves working to find the perfect home that families just like his will build memories in. Other agents love working with Berto and want to deal with him because he treats everyone nicely. That also benefits his clients in negotiating the best deal. Being a father of 5 has its daily struggles, but has taught Berto how to work with others, plan his day accordingly, negotiate, and find the best possible solution to any problems that may arise. You want Berto in your corner because he has a drive and passion that can't be taught but was inherited. He is also bilingual (fluent in English & Spanish)!


​
BERTO SELLS PALM BEACH
Berto loves Real Estate and knows the Palm Beaches like the back of his hand. He relates to his clients by getting to know them and finding the right home based on their wants and needs. He is transparent and honest and uses numbers and facts to help his clients make the best and most informed decision possible. No stone will be left unturned. Buying or selling a home is one of the biggest decisions in a person's life and Berto gets self-gratification in finding the perfect home for his clients to make memories in!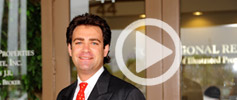 Jeff's video blog. Learn all the Tips and tricks of buying and selling Palm Beach Gardens real estate from Jeff himself.
Tune in now!
Jeff feels that picking your agent is like picking your doctor for delicate surgery. You want someone with an impeccable reputation, vastly experienced in negotiations...
Learn More

With over 8.9 Million Internet hits per month from CHRISTIE'S alone, Jeff's affiliations with Illustrated Properties, Leading Real Estate Companies of the World, Luxury Real Estate, Luxury Portfolio...
Learn More